Full-time employment hurts Black students' full-time enrollment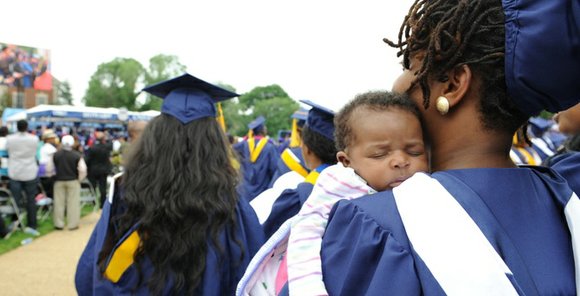 Marybeth Gasman, a professor of higher education in the Graduate School of Education at the University of Pennsylvania in Philadelphia, said that there is a cooperative-learning environment found at many HBCUs rather than a cutthroat competitive environment, and that ends up supporting students.
"If you have students that are mentoring each other instead of constantly trying to one-up each other, it changes the environment and it makes it more academically and socially supportive," Gasman said.
She said that racial incidents that occur at majority White institutions often chip away at the psyche of Black students.
"Within the HBCU environment there is a belief in the potential and the success of Black students, that right there can make an enormous difference," Gasman explained.
Saavedra said that even with reforms to the Pell Grant program, financial aid alone is not enough to retain and graduate low-income and underserved students.
"Instead, a growing body of research suggests that when financial aid is paired with wrap-around services or personalized approach to higher education we see improved retention among low-income students," Saavedra said.
Researchers recommended building learning communities to strengthen connections between students, increasing access to social safety net programs to provide students with comprehensive financial support, and enhancing career advisement. Students also need greater financial counseling to help them understand the real cost of college and summer bridge programs to prepare them for their coursework.
Saavedra said that policymakers and advocates must find better ways to serve non-traditional students.
"Many of our recommendations offer a proactive approach that move the conversation beyond the goal of college access to providing the necessary support and resources to address the factors highlighted [in the report]," Saavedra said. "We believe these strategies will help us realize the larger goal of college completion, upward mobility and economic empowerment for all underserved students."