How do we know if we truly GrowSouth?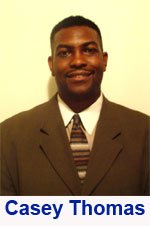 The Dallas Examiner
Mayor Mike Rawlings has made economic development in Southern Dallas a priority of his administration. He has come up with an initiative entitled GrowSouth to put a greater focus on bringing jobs and business south of the Trinity River. Just recently, he held his two-year update of the state of GrowSouth. I must admit there has been tremendous progress in this effort.
For the first time in a long time, the Camp Wisdom/Red Bird area has been included in GrowSouth. Thanks to the leadership of people like Edna Pemberton, Southwest Center Mall, formerly Red Bird Mall, is now close to 100 percent occupancy. There was a time not so long ago when the mall was in danger of closing. There are plans to invest not only in the mall itself, but the entire Red Bird/Camp Wisdom corridor.
We also are seeing development take place along Lancaster Road. With the growth of the DART rail line, the Dallas Urban League has expanded its headquarters and is making plans for building its job training center. A few blocks up is the Lancaster Urban Village, a mixed-use development project that will provide multi-family housing as well as retail on the ground floor level. This will increase the property value in that area and hopefully, also the tax base.
Along I-20 and Wheatland, we have seen major development with the opening of the Chick-fil-A and Chili's. These retail stores are in close proximity to Marshall's and Target, which are chain stores that have provided some stability to the area. Most recently, a CareNow Medical Facility and a Furr's restaurant provide health services and family dining to residents who live in this area. These stores and businesses have attracted shoppers who come from as far as Mansfield and Glenn Heights.
In the area that is now on the street known as University Hills Boulevard is Skyline Ranch and the University of North Texas at Dallas. Skyline Ranch, owned by Robert Pitre, is a ranch that many youth groups and community organizations have been out to. It has also hosted weddings, parties and, most recently, the first annual Zydeco Meets the Blues event.
The UNT Dallas is projected to be a full-time research college and university. This will require the building of dorms for students and professors that will be teaching courses at the college. The expansion of the DART rail will provide an opportunity for trans-oriented development that will occur in the vicinity of UNT Dallas. College students will need restaurants to eat at and bookstores to purchase class materials. This could lead to a tremendous financial growth opportunity for an investor or developer that is willing to take a chance in this area.
With all this development, there is a great opportunity for the Black community to benefit. We have to make sure that we do our homework and know what is coming. We also have to pool our resources to be able to make investments into projects that will benefit our families and our communities. We will know if we have truly grown south when we can look around and see improvements to our community and can identify African American developers and investors who are reaping the rewards of our hard work.