New NAACP president says protest in his DNA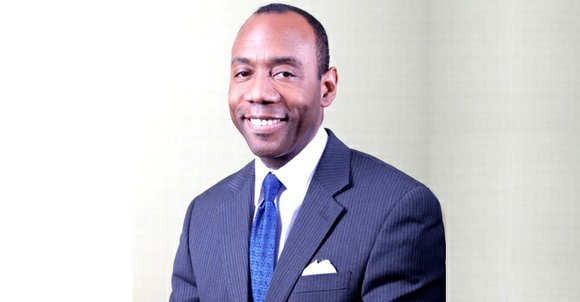 According to the job description marked "confidential," the Baltimore-based NAACP has a staff of 100 and an annual budget of $42 million. However, the organization is deeply in debt and recently cut its staff by 7 percent.
Brooks has never managed a staff that large. The New Jersey Institute for Social Justice had a total of 19 staff members and a budget of $2.08 million. Its primary income was equally divided between government grants and investments, each bringing in approximately $350,000 annually.
According to its IRS Form 990, it had a loss of $421,939 in the fiscal year that ended Sept. 30, 2012. Even though it was losing money, Brooks collected base compensation of $227,526, plus $10,437 in retirement and deferred compensation and $3,137 in nontaxable benefits for a total of $241,100, according to the IRS filing.
The previous fiscal year, which ended Sept. 30, 2011, the institute had a loss of $1,039,154. Despite the million-dollar loss, Brooks' salary was listed at $221,203, plus $23,885 in benefits and deferred compensation and $2,400 in other allowances for a total of $247,488. In addition, four other staffers – his senior counsel, chief operating officer, chief of staff/CFO and director of development – each earned more than $100,000.
Beyond the fiscal challenge, the expectation that Brooks can grow membership by 20 percent a year is considered a lofty goal for an organization that has long fudged its membership numbers. Former NAACP Executive Directors Roy Wilkins and Benjamin L. Hooks routinely claimed a membership of 500,000.
However, The Baltimore Sun did research and found that the NAACP had been claiming a membership of 500,000 since 1946. In 2006, then-president Bruce Gordon finally admitted that the figure was less than 300,000, where it still remains today.
Brooks seemed confident that he can attract young people to the nation's oldest – in longevity and by average age of members – civil rights organization.
"It's been my model, if you will, to engage young people, not by deputizing and delegating to them, but charging them with being co-creators of public policy," he said. "In work I've done thus far, we were not engaged in bringing young people to the kiddie table. We bring them to the conference table as co-creators of reform and it works. It's easy to get people excited about the work when they're doing the work. They are not, in effect, junior anything in the movement."
At 53, Brooks, who grew up in Georgetown, South Carolina, feels he is uniquely positioned to serve as a magnet for young people.
"I represent not just the younger end of the baby boomer generation, but the older end of the hip-hop generation," he explained. "In other words, I came of age musically with R&B yet with hip-hop because it was born when I was in college."
When pressed to share his vision for the NAACP, Brooks repeatedly declined, saying that's something he will present when he addresses the NAACP membership at its July convention in Las Vegas. However, he said clues can be found in his past activities.