African American men want 'My Brother's Keeper' expanded to include Black females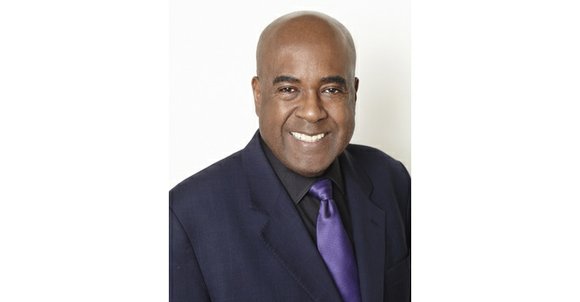 Among those signing the letter to Obama were Luke C. Harris, associate professor of American politics and constitutional law at Vassar College; Robin D.G. Kelly, professor of history at UCLA; Michael Hanchard, professor of political science at Johns Hopkins University; James Turner, founder of the Africana Studies and Research Center at Cornell University; Robert Hill, professor of history and editor-in-chief of the Marcus Garvey and Universal Negro Improvement Association Papers Project at UCLA; Houston Baker, professor of English at Vanderbilt University; Charles Steele, president and CEO of the Southern Christian Leadership Conference (SCLC); poet Saeed Jones; David Melton, a taxicab driver; writer Robert Jones Jr.; psychiatrist Adisa Ajamu; filmmaker Byron Hurt; and former NFL player Wade Davis Jr., executive director of the You Can Play Project, an organization dedicated to ending discrimination and homophobia in sports.
"Everyone is focused on getting nearly 300 girls safely returned home in Nigeria and rightly so," said Steele, president of the Atlanta-based civil rights organization co-founded by Dr. Martin Luther King Jr. "We should stay focused on the 300 girls in Nigeria, but at the same time not forget about the millions of Black girls and women suffering right here at home."
Harris said the men's activities will not cease with sending the letter to Obama. He and several others will write a series of articles for the NNPA News Service and BlackPressUSA.com, NNPA's companion website, beginning next week. They will host a webinar in June and continue to educate the public about the issues raised in the letter.
Meanwhile, the group will continue to collect signatures (blackgirls2014@gmail.com) and provide updates on future activities at the African American Policy Forum's website, http://www.aapf.org. Organizers said more than 200 men had signed the letter by Tuesday.
The letter to Obama stated, "We are not suggesting a national moratorium on Black male-oriented projects. But our sense of accountability does reflect the fact that our historic struggle for racial justice has always included men as well as women who have risked everything not just for themselves or for their own gender but for the prospects of the entire community."
Although the senders of the letter described themselves as supporters of Obama, they – like many other of his backers – chided him about his tendency to lecture African Americans about personal responsibility without imparting the same message to Whites.
"We are concerned that your admonishment to Black and Latino men to be more responsible and to stop making excuses frames problems of educational attainment, unemployment, and incarceration consistent with those who say Blacks suffer from a 'culture of pathology,'" the letter stated. "We believe in a vision of accountability and racial justice that is neither male-centered, heteropatriarchal, or victim blaming."
The letter ended with a challenge not only to the president, but to the nation.
"If the denunciation of male privilege, sexism and rape culture is not at the center of our quest for racial justice, then we have endorsed a position of benign neglect towards the challenges that girls and women face that undermine their well-being and the well-being of the community as a whole," the letter said. "As Black men we believe if the nation chooses to 'save' only Black males from a house on fire, we will have walked away from a set of problems that we will be compelled to return to when we finally realize the raging fire has consumed the Black women and girls we left behind."