Jackson urges technology giants to recruit more minorities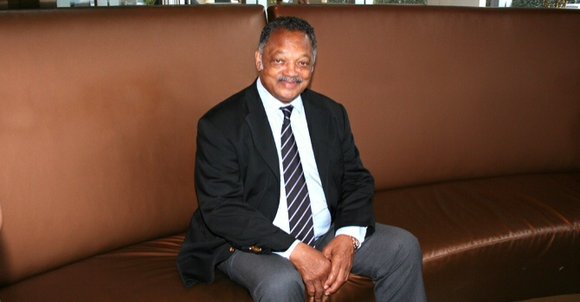 But Jackson's request was granted at Google's shareholders meeting, when the company announced that, as a part of a commitment to change, it would make its workforce information available. Last month, it revealed just how White and male its workforce is: 2 percent of its employees are African American, 3 percent are Hispanic, and 30 percent are women.
However, those figures hardly come as a surprise. Although African Americans and Hispanics make up 13.1 percent and 16.9 percent of the U.S. population, according to the most recent Census data, they account for roughly 7 percent of tech workers in Silicon Valley and nationally.
Certainly, a handful of African Americans hold senior positions at high-profile tech companies. Microsoft named John Thompson as chairman of its board last month. Denise Young-Smith oversees Apple's human resources department, and David Drummond is Google's senior vice president of Corporate Development and chief legal officer. But a handful pales in comparison to the hundreds of top tech positions available.
Jackson proposed increasing minority access to higher education as a way of boosting diversity in the tech industry. He mentioned that many minority youth are technically talented but are unable to attend college because they can't afford tuition.
He suggested that tech companies provide scholarships to these students. During his visit to AT&T's headquarters in Dallas on Friday, he told company executives that they should invest in Paul Quinn College, a Historically Black College located in the city.
Jackson indicated that another challenge of his diversity campaign has been to dispel the myth that minorities are not qualified to work in the tech industry. He described that 60 percent of all Silicon Valley jobs are non-technical, but are related to advertising, legal expertise and management. He explained that minorities are qualified to hold these jobs, as well as the technical jobs.
He added that the Rainbow PUSH Coalition was ready to help tech companies find qualified minorities to fill job positions. On another note, he remarked that the diversity campaign would also target banks and the automotive industry, which he said lacked diversity as well.
"We only sell cars. [But] we can [also] manufacture cars. We can design cars. There's nothing that we cannot do in these companies. We must dispel the myth that something in us is inadequate. That's not true," Jackson said.
He stated that the Rainbow PUSH Coalition was hosting a conference from June 25 through July 2, in which Google executives and HBCU presidents would come together to discuss ways to increase diversity in the tech workforce. To raise further awareness about the campaign, Jackson said that he was looking to partner with Black advertising agencies and the Black Press.