Churches can improve the quality of life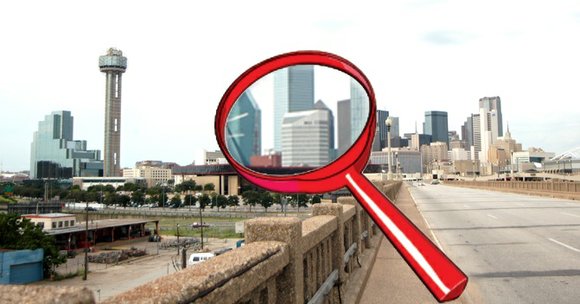 The Dallas Examiner
On Sunday, I visited Joy Tabernacle African American Episcopal Church on Holmes Street in South Dallas. The talented and gifted Pastor Michael Waters is the founder and senior pastor of the church.
It was Pentecost Sunday and the church sponsored Energize the Neighborhood. They reached out and invited neighbors to a festive time after the worship service that included a bounce house and games for children, a sit-down dinner outside, HIV/AIDS testing and information on low-cost health care at the CitySquare Community Health Services Clinic located at 2875 Grand Ave.
During the worship service, Waters, from the pulpit, urged all present to get tested and to know their status. He had a representative from Parkland speak briefly about the crisis that exists in Dallas County and the country with the disproportionately high numbers of African Americans infected with HIV/AIDS. This is something that is not just done at the church's special events, but Joy Tabernacle provides HIV/AIDS testing every six months.
This was of special interest to me because many of our churches have HIV/AIDS ministries, but do not actively talk about the disease from the pulpit and provide testing in the church. Testing was set up in the pastor's office for privacy. While African Americans make up only about 13 percent of the U.S. population, we account for approximately 40 to 50 percent of HIV/AIDS cases.
You will find articles and information about HIV/AIDS in the pages of The Dallas Examiner on a regular basis – front-page stories, editorials, health news, etc. While it is important for the media to provide information on a regular basis, it is equally important for our churches to embrace this epidemic and do what they can to eradicate the disease in our community. As the speaker said that morning, "this is our disease."
The church is the heart of the Black community. Churches that are not partnered with a medical clinic for testing, might consider contacting CitySquare. It's a good option. During the event, it had several employees present to provide information about their services and answer questions.
The clinic, formerly known as Baylor Seniors Clinic, provides a complete range of medical services for adults and children, including primary care, chronic disease like diabetes and acute care. CitySquare and Baylor have partnered together to provide quality health care for adults and children at an affordable price. If you qualify financially, your co-pay per provider visit is only $10.00.
The clinic is staffed with three Baylor physicians, a nurse practitioner, a diabetes educator, a social worker and an administrator.
In 2011, an estimated 15,958 African Americans were diagnosed with full-blown AIDS, as an estimated 260,821 African Americans diagnosed with AIDS died just the year before, according to the Centers for Disease Control. HIV/AIDS can be prevented. But one of the greatest factors contributing to the spread of the disease in the community is lack of awareness. In 2010, almost 85,000 African Americans living with HIV – 13 years old and older – didn't even know they were infected, according to a CDC study. It is common for Blacks with the disease to be diagnosed late, which often leads to a shortened life span and transmission of the disease to other partners.
The church is the leader of the community. In addition to being the place where we go for spiritual food that allows us to cope, it's where we go for counseling, socialization, weddings, funerals, baptisms, when we need a helping hand – food, clothing or money. So it makes sense that it should be where we learn about our health, disease prevention and our HIV status.
Many churches are actively doing things to improve the quality of our community – through initiatives that focus on health, voting, mental health, etc. Join the conversation. Let us know what your church is doing in and for the community. Email your letters to mbelt@dallasexaminer.com.