Seeing Dallas change from a bird's eye view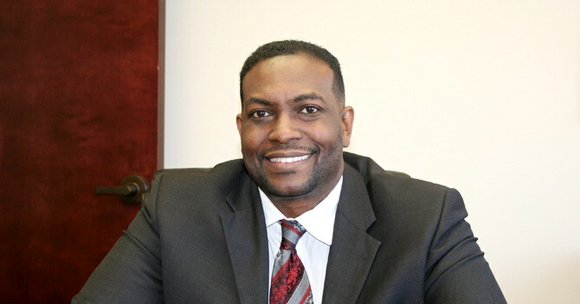 The Dallas Examiner
– PART II –
Last week I talked about my experience going on a bus tour of Southern Dallas' newest development projects. This week, I will focus specifically on South Dallas. Not only does the sun shine brighter in the Sunny South but the future is also extremely bright.
We rode through the area of what is now known as the Spring Avenue Development Project. Former City Councilwoman and Mayor Pro Tem Diane Ragsdale is credited with spearheading much of the development that is taking place in this area. Shortly after leaving the Council, Ragsdal started the Inner City Development Corporation. ICDC is a non-profit organization that has focused primarily on affordable housing and retail in the South Dallas community. Much of the progress that has happened in the Fair Park area on Grand Avenue and closer to Frazier Courts has been done by ICDC as well. On Spring Avenue, there is a street widening project that is underway and there are houses that are being built near the Juanita Craft Recreation Center. There is also a MyChildren's facility that is located near several future retail stores.
As we drove past Spring Avenue, we saw how the Dallas Housing Authority has transformed Frazier Courts into a series of visually attractive townhouses that have improved the image of the neighborhood tremendously. Banners that let you know you are entering the Frazier community greet you as you ride into the neighborhood.
At the corner of Scyene and Hatcher, you see the groundwork that is being laid for one of the first health facilities that is located within walking distance of a rail station. The Parkland Medical Center will be located at the corner of Bertrand and Scyene, and will stretch to the end of Hatcher Street. This is personally impressive because I attend True Lee Missionary Baptist Church, which is located at 3907 Bertrand. The area where the center will be located was once a motel and night club. Both were torn down to make way for something that will improve the neighborhood and will provide a needed service to those who live in that community.
As we passed the future medical center, our next stop was the Bexar Street project. Anyone who is familiar with the history of Bexar Street knows this is not an area where you would want to hang out in. As you drive through now, you notice the transformation that has begun to take place. Gone are the days of people just standing around and the vacant car wash and abandoned buildings. Now you see townhouses and apartments that are attracting people of all ages and ethnicities to live in that community, which is only minutes from Downtown Dallas.
We stopped at one of the townhouses and had lunch. The developer was there to tell us about his current and future plans for the area. We were able to tour one of the townhomes and it was very attractive. There were two bedrooms and a bathroom upstairs, with one downstairs. The dining area was large enough for entertaining guests and the kitchen was a good size. We stayed there about an hour before we headed to our last stop.