Black leaders in health, education honored for outstanding service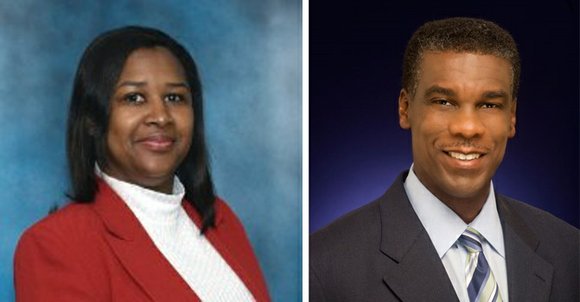 Special to The Dallas Examiner
Two University of Texas at Arlington graduates will receive the Outstanding African American Alumni Award, the alumni chapter's highest honor for an alumnae or alumnus, during the 24th Annual African American Alumni Chapter banquet on March 1 at the E.H. Hereford University Center on campus.
The recipients are Zachary Thompson, Class of '81 and director of Dallas County Health and Human Services and Terry L. Aaron, Ph.D, Class of '11 and director of Continuing Studies, Tarrant County College Southeast Campus. Both were chosen for service and achievement in their profession and significant contributions to society. The alumni chapter has honored 37 alumni including this year's recipients since the award's inception in 1995.
Thompson has served as an adjunct professor in the Eastfield College Social Work and Substance Abuse program since 1991 and has over 25 years of experience in providing social services, managing state and federal grants, and serving as a consultant to educational and community-based programs.
Aaron received her doctorate degree in Urban and Public Administration and previously served as an admissions counselor at UTA, student service administrator at the International University of Germany, and research assistant with Walter Reed Army Institute of Research. Her community involvement includes serving on the Eastside YMCA Board and leadership positions with the Texas Association of Black Professionals in Higher Education-Tarrant County chapter among others.
The awards banquet is open to the public. For more information, visit http://www.utaalumni.org/a-abanquet.