Lancaster students ride in style for special lunch celebration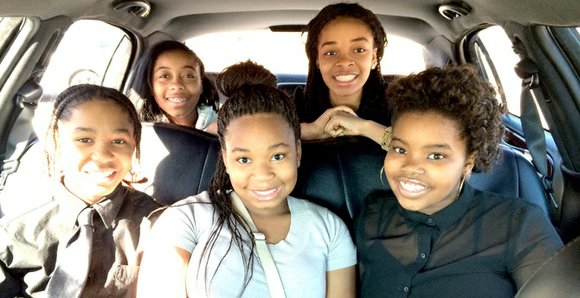 Special to The Dallas Examiner
Fourteen middle school students from Elsie Robertson Lancaster STEM Middle School were treated to a special lunch on Feb. 14 at Pappadeaux Seafood Kitchen. Principal Elijah Granger held the luncheon to reward students who passed their benchmark exams with a 70 or higher and who made the academic honor roll.
To kick off the mid-day event, three white limousines pulled in front of the school and took the students to lunch in style. For many of the students, it was their first time in a limousine.
"I was very excited to go on this trip because I've never been to Pappadeaux and I was proud of myself," seventh grader Jayla Maple said. "This is a great trip because it will give people an incentive to pass their tests next time."
Maple says she aspires to attend Harvard University and be a corporate lawyer. Lancaster Middle School Students in Transition coordinator Eugene Lott was one of the adult chaperones that accompanied the students on the outing.
"It lets other students see that if they put forth the same effort, they can be rewarded too," he said. "Creating these type of experiences is important for our students … I'm just so proud of each and every one of them."
For a list of the recipients, visit http://www.lancasterisd.org.