Local museums team up to bring masterpieces onto Google Art Project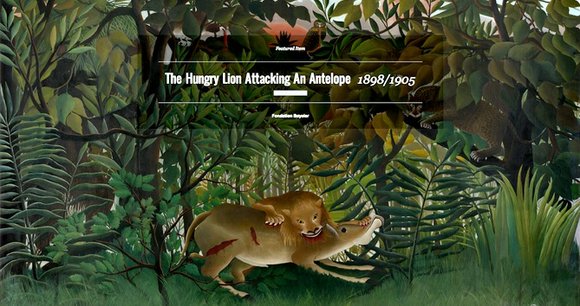 Special to The Dallas Examiner
The Amon Carter Museum of American Art along with the Dallas Museum of Art and the Nasher Sculpture Center announced last week that they are adding a combined 1,700 high-resolution works of art to the Google Art Project. The project allows online visitors to explore the museums' paintings, sculptures and other objects virtually. The 1,200 images submitted by the Amon Carter Museum showcase work by some of the greatest names in American art such as Mary Cassatt, John Singer Sargent and James McNeil Whistler. The DMA's submissions are from the encyclopedic collection, which spans 5,000 years of human creativity. The Nasher's submissions are from their collection of modern and contemporary sculptures including Auguste Rodin's The Age of Bronze and Mark di Suvero's Eviva Amore. The resolution of these images allows art lovers to discover minute aspects of objects they have never seen before.
Visitors to the Google Art Project can browse works by the artist's name, the artwork, the type of art, the museum, country, collections and time period. Google+ and video hangouts are integrated on the site, allowing viewers to invite friends to view and discuss their favorite works in a video chat or follow a guided tour from an expert to gain an appreciation of a particular art collection. The Art Project is part of the Google Cultural Institute, which is dedicated to creating technology that helps the cultural community bring their art, archives, heritage sites and other material online. The goal is to increase the range and volume of material from the cultural world that is available for people to explore online and in doing so, democratize access to it and preserve it for future generations.
For more information, visit http://www.cartermuseum.org, http://www.nashersculpturecenter.org or http://www.dma.org.