NAACP spent lion's share with non-Black media
NATALIE COLE | 3/3/2014, 9:36 a.m.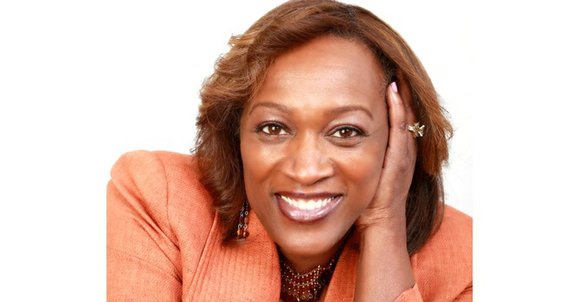 Our Weekly
The primary and most trustworthy source of news and information to Black Americans has been and continues to rest in the bosom of the Black Press. So why is it that in the year of our Lord 2014 – during Black History Month no less – the NAACP needs to be reminded that the Black Press is interested in the "Advancement of Colored People" too, every day?
What would W.E.B. DuBois, Ph.D do?
It is such an insult that the NAACP would disrespect the Black Press regarding ad buys that it's almost too shameful to write about, but I had to, it's what we do.
DuBois (1868-1963) was one of the founders and editor of the NAACP's magazine, Crisis, first published in November 1910. He was educated at Harvard University. His leadership and record speak for themselves.
Two years ago, the NAACP ran zero dollars with the Black Press for the Image Awards. Ben Jealous, a former staff member for the Black Press, had recently assumed the helm at NAACP. He informed the Board of Directors of National Newspaper Publishers Association that they had made an oversight in not supporting the Black Press in ad dollars to promote their event. He also stated that he thought that the Black Press had been given the buy and that their agency had erred and that it would not happen again. All dollars that year were spent in non-Black media. Many Black publishers even reported that they had been denied media clearance to cover the event … what could the NAACP be thinking?
According to NNPA publishers, the NAACP ran approximately seven or so ads with the Black media this year, totaling approximately $40K … what just happened?
The big 58-page book that was inserted in my LA Times this week would cost about $50K or more just a few years ago.
Do you think that such disrespect could have happened on DuBois' watch and he never addressed it?
Why you are clueless without the Black Press.
We put our pen to paper regarding the horrific injustice of slavery; we followed and recorded the Great Depression and the subsequent Great Migration; with the stroke of our pens, we called to action many of our great leaders and helped to incite the Civil Rights Movement and we kept documenting. We lambasted Jim Crow-ism and embarrassed our government into actionable legislation to ensure our equal rights in cases such as Brown v. Board of Education, and three years after its passage, we recorded the Little Rock Nine breaking down barriers that persisted nonetheless.
We were in Birmingham following the 16th Street Baptist Church bombing that took the lives of four little girls and though we wept, we continued to write. We were there to cover our discoveries and inventions from George Washington Carver who invented more than 300 peanut products or Madame C.J. Walker and her specialized hair care products to inventors like Otis Boykin who invented electronic control devices for guided missiles, IBM computers and pacemakers. We were there when Rosa Parks refused to relinquish her paid seat on the bus and we closely followed the boycott that ensued afterward. We took to the streets during the race riots throughout the country covering more memorials and funerals than we would like to remember.