Soaring Above Racism
Dr. Calvin J. Spann dared to live his dream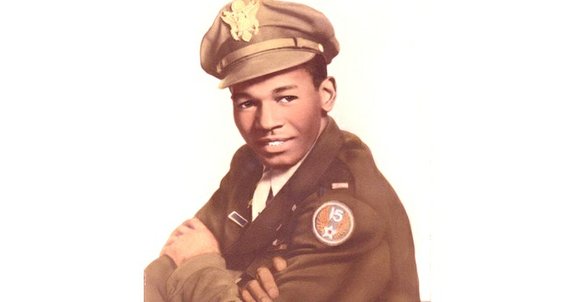 The Red Tails were known for taking on the most difficult battles.
Once the war was over, Spann went to Lockborne Army Air Base in Columbus, Ohio. He was honorably discharged in 1961. But after his many years of service to his country, he realized that American society wasn't much different after the war than it was before it began. Blacks were still not treated equally and segregation was still the societal norm.
"Well, that was very tough. It was tougher than flying," Spann described the postwar society. The young lieutenant tried his best to find a place to fit in. "We were able to accomplish flying airplanes during the war but when we came back home it was very difficult to get a job … as a pilot."
Spann was repeatedly turned down for flying jobs by the commercial airlines. Instead, he said he worked around the airlines in any capacity that he could and went back to school, "to do something else instead of flying." His dream of flying was over because of the color of his skin.
As he reminisced over his past, Spann wanted to make it clear to young people today that staying in school is very important to succeeding in anything they wanted to do, especially since segregation is no longer the law of the land. Furthermore, he emphasized the importance of technology as the pathway to a richer future.
"These are opportunities that we never had that they will be able to get if they know their math and their science," he said about the next generation of dreamers. "They'll come to serve the world when they get out of school."