Minorities herded into private prisons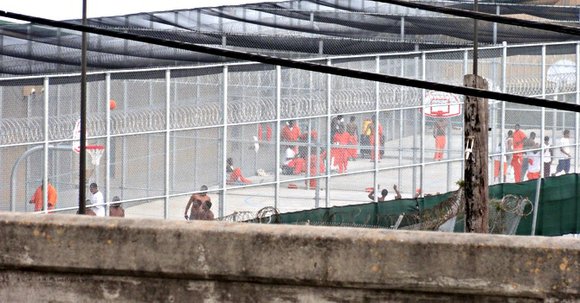 A 2012 American Civil Liberties Union report estimates that it costs $34,135 per year to house a non-elderly inmate. That figure literally doubles for inmates over 50 years old, who require extra care, even without a chronic or age-related condition.
"Therefore, age and health serve as dual proxies for race when explaining the persistent racial disparities in private versus public facilities with similar population profiles," according to the report.
Meanwhile, privately owned prisons continue to make headlines for financial mismanagement, violence, abuse and civil rights violations. In a class-action lawsuit filed last year, for example, the ACLU and Southern Poverty Law Center described "barbaric" conditions at a Mississippi facility managed by Management & Training Corporation.
Because national data by race doesn't exist yet, Petrella conducted his study by looking at the inmate populations of Arizona, California, Colorado, Georgia, Mississippi, Ohio, Oklahoma, Tennessee and Texas. These states each house more than 3,000 prisoners in private minimum or medium security facilities.
Oklahoma and Texas exhibit the most private to public racial disparity: 57 percent of inmates in Oklahoma's private facilities are of color, compared to 44 percent in public facilities. In Texas, the split is 69 percent and 57 percent, respectively.
These states also have the most age disparity: 36 percent of inmates in Oklahoma's public facilities are 50 years or older, compared to 11 percent in private facilities. In Texas, elderly offenders make up 37 percent of the state-run facility population and 17 percent in private facilities.