MLK Museum: Dallas' newest African American museum
Michael McGee | 3/10/2014, 8:26 a.m. | Updated on 3/17/2014, 3:26 p.m.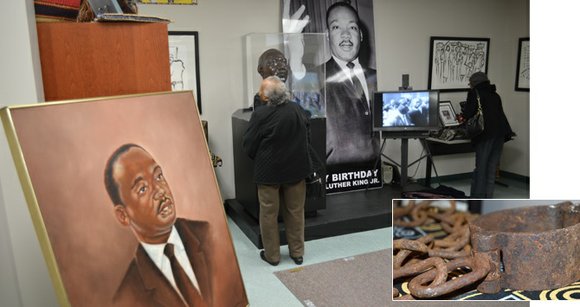 "He was out there getting civil rights for the workers," Rodgers acknowledged. "We will be focusing on all kinds of people who contributed to this nation's Civil Rights Movement and for us moving forward."
In the upcoming months the role of women in the civil rights era will also be examined, as will the Colfax Riot of 1873 and the 50th anniversary of the murders of voting rights workers James Chaney, Andrew Goodman and Michael Schwerner. A book club is also in the works.
She acknowledged that part of the museum's mission was to show how anyone can be involved with a greater cause. She gave the example of the Montgomery bus boycott.
"That is a classic case in our lifetime of how people made a change. They didn't purchase, they didn't ride the bus, they didn't go downtown to shop, because of the inequality," she pointed out. "They changed history."
Rodgers expressed a great deal of gratitude toward the community for their support in the development of the museum. When asked about the biggest challenge in creating the exhibition she stated that there wasn't anything of note.
"We had so many people who volunteered to do things for us." She mentioned that friends and associates set up the media or assisted in marketing for the museum. "I think it's because it's almost a part of our lives. It was ingrained."
Currently, the museum hours are by appointment. Groups are welcome, but should call ahead.
"We are housed here at the community center so we are limited to their hours of operation, unless there's been special arrangements made," she indicated.
Still, Rodgers was enthusiastic about being a part of the city's latest cultural
endeavor and looked forward to serving all citizens of Dallas.
"We're going to connect the quest for freedom with people in our history as well as with what's going on right now," she said. "Dr. King's movement was a model because they sang We will overcome, everywhere in the world."