'Dead end' Republican politics exposed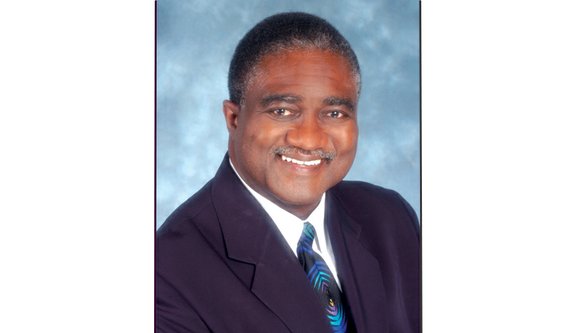 (NNPA) – When Darrell Issa, R-Calif., the chairman of the House Oversight Committee, shares more information with conservative Fox News than with Elijah Cummings, D-Md., the ranking Democrat on the committee, that's enough to make Cummings go ballistic.
And that's just what he did when Issa sought to forcibly silence him on March 5. The heated exchange took place shortly after Lois Lerner, a former IRS official, refused to testify before the committee, citing her Fifth Amendment protection against self-incrimination.
Issa was on a crusade to prove that the White House was behind the IRS' decision to target conservative organizations seeking tax exempt status. Cummings contended no proof existed for such a claim.
Here's a transcript provided by MediaMatters:
Cummings: For the past year, the central Republican accusation in this investigation [microphone cut]
Issa: We're adjourned, close it down.
Cummings: – that this was political collusion directed by, or on behalf of, the White House. Before our committee received a single document or interviewed one witness, Chairman Issa went on national television and said, and I quote, "This was the targeting of the President's political enemies effectively and lies about it during the election year." End of quote.
Issa: Ask your question.
Cummings: If you will sit down, and allow me to ask the question, I am a member of the Congress of the United States of America. I am tired of this. We have members over here each who represent between them 700,000 people. You cannot just have a one-sided investigation. There is absolutely something wrong with that. That is absolutely un-American.
Issa: We had a hearing. Hearing's adjourned. I gave you an opportunity to ask a question, you had no question.
Cummings: I do have a question.
Issa: I gave you time for [inaudible], you gave a speech.
Cummings: Chairman, what are you hiding?
Issa (off camera): She's taking the Fifth, Elijah.
Cummings: He continued this theme on Sunday, when he appeared on Fox News to discuss a Republican staff report, claiming that Miss Lerner was quote, at the center of this effort to, quote, target conservative groups. Although he provided a copy of his report to Fox. He refused my request to provide it to the members of the committee. The facts are, he cannot support these claims [emphasis added]. We have now interviewed 38 employees, who have all told us the same thing. That the White House did not direct this [inaudible] or even know about it at the time it was occurring. And none of the witnesses have provided any political motivation. The Inspector General, Russell George, told us the same thing. He found no evidence of any White House involvement, or political motivation."
MediaMatters, the media watchdog group, cited e-mails that were even more damaging to Issa's claim of White House interference.
It observed, "The Fox News segment Rep. Cummings was referring to took place on March 2, where Rep. Issa presented a draft copy of a report written by House Republicans, as well as previously undisclosed emails from Lerner, which Issa claimed revealed 'evidence' of political targeting.