Are Black Students Worse?
Bias a factor in suspending Black students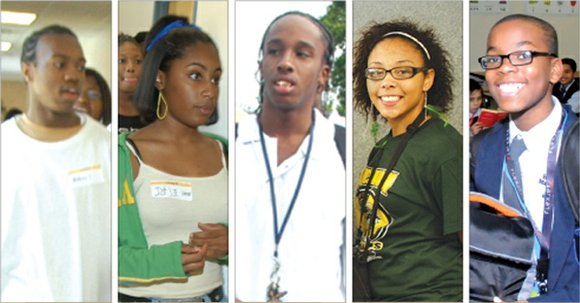 The Collaborative also recommended that schools utilize "a systematic protocol" such as the Virginia Threat Assessment Guidelines instead of zero tolerance policies that quickly ushers students down the school-to-prison pipeline.
The Collaborative researchers reported that, "Use of the Virginia Threat Assessment Guidelines across schools in Virginia was associated with a 19 percent reduction in the number of long-term suspensions and an 8 percent reduction in the number of short-term suspensions, greater than schools not using the Guidelines."
The Virginia Threat Assessment Guidelines entail communicating with the students involved, distinguishing between real and fleeting threats, and intervening before any threats escalate into violence.
The Collaborative briefing paper on new research stated: "Use of the Guidelines was associated with reductions in suspensions for all racial groups included in the study, as well as a reduction in dis-proportionality between Black males and White even after controlling for school size and poverty."
In schools that didn't follow the Virginia Threat Assessment Guidelines, there was a six point gap between Black and White male long-term suspension rates, compared to a three point gap in schools that followed the guidelines.
The Discipline Disparities Research-to-Practice Collaborative recommended a range of interventions including building supportive relationships with students, providing high-quality academic opportunities, "culturally relevant and responsive teaching," and creating "bias-free" learning environments.
"Research shows the best way to create a positive school climate is to foster trusting, supportive relationships between students and adults in the school," Browne Dianis said. "And when misbehavior does occur, it should be addressed through constructive and equitable 'restorative justice' policies that give students an opportunity to learn from, and make amends for, mistakes. We should focus on problem solving instead of just handing out penalties.
"Although it is difficult and uncomfortable to talk directly about race and other differences, addressing inequalities in education requires a willingness to directly address these issues."