Ben Jealous still pushing technology for equality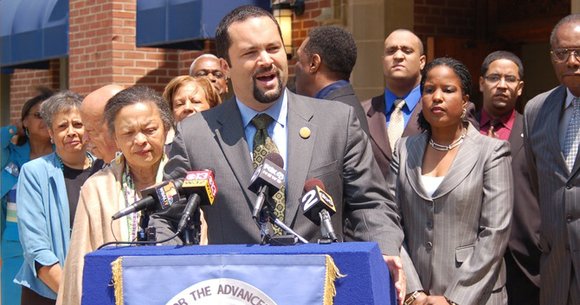 Jealous' civil rights career is just as important as his tech interest, said co-founder Mitchell Kapor, one of the first Silicon Valley billionaires. "As an entrepreneur and an investor, I've built my career on seeing the possibilities of good ideas and the right team, and then bringing that vision to life. By bringing Ben to the Kapor team, we are making a bet that someone who has succeeded in changing the broader world in so many ways will do the same in our world."
When Jealous left the NAACP last year, he said he would spend more time with his growing family and would also work to start a political action committee for transformative Democratic and Republican candidates. He said this week that he will continue to do it all.
"I will reserve a portion of my time continuing my work in politics. This will be 80 percent of my time and 20 percent will be continuing to build the PAC," he said. "It'll be separate and ongoing work."
As for his family, Jealous says he will remain bi-coastal, primarily living in Maryland with his family even as he travels for the Kapor Center.
The center has already made major strides in its quest for social justice. Jealous ticked off a list of ideas, aps and inventions as examples that have already received funding. They include technology that lowers the astronomical cost of telephone calls from inmates to their families; a blue tooth hearing aid that costs only $75 instead of the normal $3,000-$5,000; technology that helps parents and children with bi-lingual education; a way to send money home to another country without paying a 30 percent remittance fee; and a way to make college education available for the cost of a Pell grant.
"So, that's what we're talking about here … Very similar to my work at the NAACP. We're working on multiple gaps simultaneously," Jealous said.
"It's impossible not to be excited."