Black youth now targets of life-threatening epidemic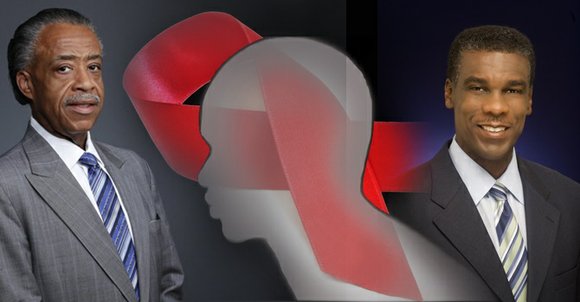 The Dallas Examiner
Striking fear in the hearts of men, even after decades of research and advances, the facts surrounding HIV/AIDS are often engulfed in myths and misconceptions. In 1981, the U.S. Centers for Disease Control and Prevention formally recognized the deadly epidemic disease known as HIV/AIDS, which shook the nation. Since its discovery, the virus has resulted in the deaths of over 30 million people.
The malady in its infancy was stereotyped as an issue affecting mainly White, gay males.
However, in this time and era, HIV/AIDS is disproportionately affecting minority groups such as African Americans and Latinos and the highest new cases are among 13 to 18-year-olds.
The war on HIV/AIDS
After reviewing the new data, organizations such as the AIDS Healthcare Foundation have introduced a new public campaign called "AIDS is a Civil Rights Issue" in order to educate local communities about HIV prevention, care and treatment as part of the 50th anniversary of the Civil Rights Movement.
Dallas was one of several cities selected to be on tour by the foundation. On Feb. 22, the Rev. Al Sharpton, founder and president of the National Action Network, was the keynote speaker at Agape Temple African Methodist Episcopal Church.
Guest speakers included Zachary Thomas, director of Dallas County Health and Human Services, Rev. Joseph Collins, associate minister at Freedom Baptist Church in Austin and also co-author of HIV Ministry Transitions: Steps to Develop a HIV-Compassionate Church, Helen Turner Goldenberg, co-founder of Christians Joined at the Heart Against AIDS, Bret Camp, Texas regional director for AIDS Health Care Foundation, Jessica Chester, HIV Program and communications coordinator for the Women & Infants' Specialty Health Department at Parkland Health and Hospital System, and Tynetta Runnels, lead facilitator/coordinator for the Urban League of Greater Dallas CDC funded programs.
"When we think about HIV, African Americans are about 12 to 13 percent of the population but we represent around 44 percent of the new infections," Collins said.
According to Thomas, Harris County has the largest number of AIDS cases; however, it is Dallas County that has the highest number of new infection rates in the state of Texas, with African American women representing 40 percent of new cases, and public awareness about this issue is lacking.
"We have more deaths and more infections than the West Nile virus but we don't hear about that," Thomas said. "We have to look at the dynamics of our MSM population, men who have sex with men, African American women, which are number two in terms of new infections, and we also see the increase in the number of HIV new infections among 13 to 18-year-olds. That is very significant. The fact that we are seeing our 13 and 18-year-olds now being infected by HIV demonstrates that we need to have education, information in our schools, in our communities and in our church.
"I will definitely say that if we have the same episode of HIV/AIDS in any other culture or any other race, it would be unacceptable. So when we see the number of HIV new infection rates in Dallas County, we can look at two categories, MSM and African American women. We have to focus on how we can reach that population and help reduce those rates. And in those rates, the 13 to 18-year-olds are significant and in terms of that phenomenon, that is a real concern that you have to look in the eyes of a 13-year-old and tell them they are infected with HIV."