Black youth now targets of life-threatening epidemic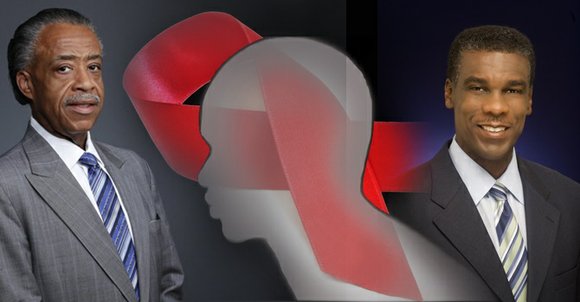 Thomas attributes the increase of HIV infections among young people due to the rise of social media.
"I want to be very clear," Thomas said. "Our kids are very astute and they are already engaging in risky activities. They are being taught through social media, through our television. Right now, most of the cases that we read in terms of violent acts of rape against young adults or children today starts with online chatrooms and activities of the social media aspect and what we find is that, that has been used as a venue for our young people, our children to begin engaging in sexual behavior well before they should be engaging in sexual behavior. This risky behavior puts them at risk for STDs and HIV/AIDS."
Communication = Prevention
Goldenberg, a long-time survivor of the epidemic, said she was in shock and in denial when her doctor diagnosed her in 1987.
"Unfortunately, I didn't believe it at first because he told me this without doing any blood tests," Goldenberg said. "So the bottom line is I felt that he didn't know what he was talking about and he based it on opportunistic infections such as tendinitis, a sore tongue and thrush that I thought was from some too hot coffee that I drank. I had what was known now as microbacteria. I lost about 30 lbs in a very short time and also had something called shingles."
Goldenberg takes around 27 pills a day to help with her condition.
"I want to say that I have come a very long way and I have come and gone through struggles, such as arthritis, cataracts, COPD, emphysema, fibromyalgia and a whole line of illness," she said.
Part of the problem of preventing the diseases is the lack of education and awareness. Thomas admits that there are many challenges to educating the community about AIDS and prevention, not only in the homes, but in schools.
"Parents don't know how to communicate this issue of sex or communicate about HIV/AIDS," Thomas said. "In some communities in the United States, certain schools districts discuss HIV prevention and sex education in their curriculum, along with safe sex, and condom use but we are in the Bible belt so that is an issue and the reason why it's not on the front burner is because we do not have the political courage from our school districts to take on this as an issue. The data in relation to the 13 to 18-year-olds, clearly illustrates that not only for HIV but for STDs, which shows that our youth are sexually active."
Filtering the flow of funding
Thomas recognizes that the church and the community can be instrumental in helping to combat the disease, but he feels that federal funding is necessary to provide funding for service in Dallas County and throughout Texas.
Sharpton, who is known for being outspoken against the discrimination of gays, said that too many people are not doing enough about HIV/AIDS prevention and are just sitting on the sidelines.