Final push to get Blacks signed up for ACA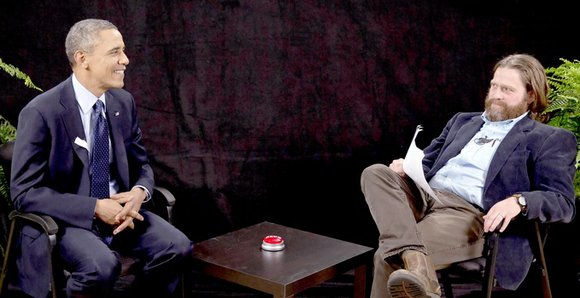 Dr. Michael LeNoir, president of the National Medical Association, said that the partnership with Enroll America's faith-based initiative just extends the relationship Black doctors have had with churches in the Black community for more than 100 years.
"The churches in the African American community play a pivotal role in informing people about the Affordable Care Act and encouraging them to enroll for health coverage," said LeNoir in a press release about the partnership with Enroll America's faith-based initiative. "Our partnership with the faith community will provide our physicians with the opportunity to help the uninsured understand the long-term ramifications of diseases such as diabetes, heart disease and cancer."
The ACA made it illegal for insurance companies to deny coverage to anyone because of a pre-existing condition, a provision that is disproportionately beneficial to Blacks who suffer higher rates of diabetes, hypertension, HIV/AIDS and certain cancers than their White counterparts.
Black males lead all groups in cancer-related deaths and Black females die from cancer at greater rates than other women.
More than 20 percent of Blacks under the age of 65 don't have health insurance. According to a recent poll by Enroll America, nearly 70 percent of uninsured Blacks didn't know that financial assistance is available to help pay for health insurance.
According to a December 2013 report by the Department of Health and Human Services, 6 in 10 uninsured African Americans may qualify either for tax credits to purchase coverage in the Health Insurance Marketplace or for Medicaid or the Children's Health Insurance Program. If all states expanded Medicaid coverage under the ACA, that figure would jump to 95 percent.
The problem is that the most eligible, uninsured Blacks live in Southern states that refused to expand Medicaid coverage under the ACA.
According to a report by the Kaiser Family Foundation, almost 80 percent of people that fall in the coverage gap, live in the South and Southern states account for nearly half of all states that failed to expand Medicaid coverage. This move by state lawmakers, most of them Republican, will have a disproportionate effect on the health outcomes of millions of Blacks.
Ten percent of all eligible, uninsured Blacks live in Florida. Texas and Georgia each account for another 9 percent of uninsured Blacks that would qualify for Medicaid under the ACA, if those states chose to expand the program.
According to the report by the Health Department, "The greater Atlanta, New York, Chicago, Dallas, Houston and Detroit metropolitan areas are home to one-fifth (21 percent) of eligible uninsured African Americans."
Those who choose not to sign up for a health insurance plan by March 31 will incur a penalty of $95 or 1 percent of their yearly household income, whichever is higher. A family of four could pay up to $285 in penalties if no one in the household is covered. If a person doesn't have health insurance in 2015, the penalty jumps to $325 per person or 2 percent of their yearly income.
Some people may be exempt from paying the fine, including those who go without insurance for less than three months of the year, people who don't file a tax return because their income is too low or if the lowest-price coverage is more than 8 percent of a family's household.
Others will qualify for a "hardship" exemption and include homeless people, those who faced an eviction or filed for bankruptcy in the last six months and, in some cases, victims of domestic violence. A complete list of exemptions and how to file for one is available at the HealthCare.gov website or 1-800-318-2596.
Etoy Ridgnal, director of African American Engagement and Faith Based Initiatives for Enroll America, said, "Folks should take the time to act now, go to a local community health center, local hospitals, local Urban League or the local NAACP office. Help is everywhere and it's easily accessible, so there's no reason that folks should not take this opportunity to get enrolled."