It's your health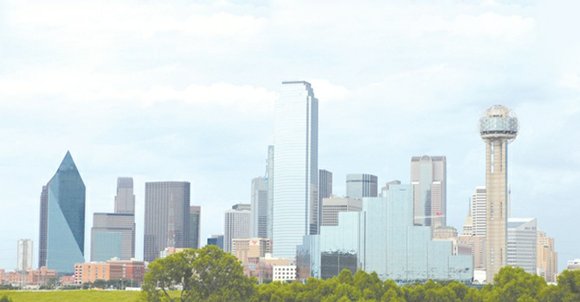 The Dallas Examiner
As the March 31 deadline approaches to enroll in health insurance, there are still thousands of Dallas County residents that remain uninsured.
Your health is important and to a certain degree you control it. Prevention is key to being healthy – eating healthy foods, exercising, regular visits to the doctor to detect signs of high blood pressure, high cholesterol, diabetes, etc. We control these actions – the food we choose to eat, whether exercise is in our regular daily routine, whether we make regular visits to the doctor, not just when we are sick.
Also, once the doctors prescribe medicine or a certain type of behavior, are we compliant? If the doctor tells us not to eat certain types of food, i.e. eat more vegetables or avoid fried foods – are we compliant? If the doctor tells us not to drink alcoholic beverages – are we compliant? Do we take prescribed medicine as directed by the doctor? Do we exercise – walk?
On Monday night, Parkland's new president and CEO, Frederick P. Cerise, M.D., was introduced to the community at Friendship-West Baptist Church. The discussion was centered on how the hospital could better serve the community.
The audience consisted of key players in the field of health as well as people in the community who have previously had bad experiences in at Parkland Health and Hospital System.
Dr. Charles Mitchell, an orthopedic surgeon, questioned Cerise about his plans to eradicate health disparities that exist in the African American community. Rev. Frederick Haynes III questioned the race and ethnicity of employees at Parkland and the lack of opportunities for Black businesses to do business with Parkland. Matt Houston, chairman of the Dallas Black Chamber of Commerce, asked about opportunities for Black businesses to get contracts with Parkland. Commissioner John Wiley Price was passionate in his concern for Parkland to serve the health needs of the community.
Community meetings are a good way to ensure that our health care facilities are meeting the needs of individuals throughout the city. But it can't stop there. We have to take responsibility in managing our own health as well.
What can we do to improve our health and the health of our community?
First, we can take steps to ensure our individual health is high on our list of priorities. Doctor visits, medicine and hospital visits are expensive, prohibitive for most people to pay out of pocket. Signing up for health insurance will make health care affordable.
The Affordable Care Act provides low cost health insurance for many people, especially those who could not afford health insurance otherwise.
Second, we can work to ensure that our state government expands Medicaid in the state. Unfortunately, in Texas, because we have not expanded Medicaid, there is a gap of people who will not benefit completely from the Affordable Care Act. We need to let our voices be heard at the ballot box. Our state legislators need to know that the citizens of Texas want expanded Medicaid.