Home rule: Dallas ISD in tug-of-war battle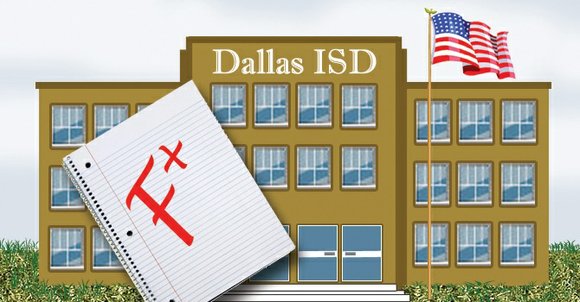 The Dallas Examiner
A proposal for Dallas Independent School District to become the first home rule charter district in Texas was sparked by frustration at the district's low academic performance. However, many are divided as to whether or not home rule is a good fit for Dallas ISD students.
Home rule charter was approved by the Texas Legislature in 1995 and would allow local school districts to adopt their own rules on how the school system can run. The law strips power away from Austin and gives local control. The petition is required to have 5 percent of registered voters or 25,000 signatures in order to move forward and have the DISD school board adopt a commission.
"Education is the most critical issue defining our success as a city. I welcome this conversation about how we can improve and modernize Dallas ISD in an effort to better prepare our children for college and the workforce," said U.S. Trade Rep. Ron Kirk, former mayor of Dallas, in support of a home rule district. "Dallas has grown into an international city, and education is the new global currency. We owe it to our children, our families and our future to control our own destiny through education, and that means taking bigger, bolder steps like this toward improving our public schools. I would love for Dallas to be the pioneer in taking advantage of this important tool provided to us by the Legislature."
The effort to get citizens to support petitioning the Dallas ISD Board of Trustees for the home rule charter is led by Support Our Public Schools, a grassroots organization and DISD board trustee Mike Morath, along with Houston billionaire John Arnold, a DISD graduate who is reportedly helping to fund the effort.
"This is a petition drive requesting that the Dallas ISD school board appoint a 15-member commission to write a new constitution for the district that will allow us to customize how we operate our schools in a manner that best helps our children," said Wilton Hollins, president of SOPS and one of several former DISD students leading this effort. "The purpose of the home rule charter is to find a way to modernize DISD and improve the achievement of the students there."
Though Dallas ISD boasts of a 5 percent increase in the graduation rate last year, SOPS insists that not enough of those graduating seniors are college ready.
"Right now, only 7 percent of all the graduates in DISD are college ready," he said. "The budget of the district is $1.6 billion a year and we only produce 7 percent of our graduates as college ready. To me, that is not a return in our investment as taxpayers. For a large urban district, there needs to be a different approach."
Furthermore, after reviewing data taken from the 2013 State of Texas Assessments of Academic Readiness data, SOPS stated that two-thirds of all DISD students can't properly read by the fourth grade and only 22 percent of fourth graders are proficient in math.