Home rule: Dallas ISD in tug-of-war battle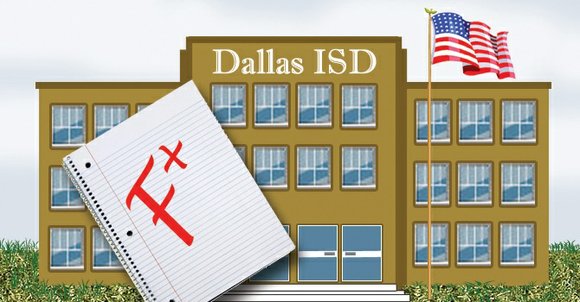 "I am just noticing that the achievement gap is widening in DISD," he said. "Kids are not learning and they are not being prepared for school nowadays. The school district is my passion."
Hollins graduated from South Oak Cliff High School in 1981. He currently works as the human resources director for EmCare. He is an active member of DISD. Two years ago, he was appointed by the board of trustees to serve on the STAR commission, is a board member for Educate Dallas, and served as the commissioner for the Citizen Human Resource Committee for DISD in 2011.
Building a home rule
"Right now, I think we need a new design, we need a new look at the system," Hollins said. "The petition drive is by no means to discredit our school board or any members of the school district. Hopefully, it is just to find a new way to approach educating our kids and right now too many educating decisions about our schools are being made in Austin with the same guidelines that are applied to Ingram ISD that has about 1,000 students and are applied to DISD that has 160,000 students. That whole one size fits all approach is not best for our kids.
"The state determines who will serve on that commission. It has to be at least four parents in DISD and four teachers in DISD. It has to be parents from the same socio-economic background as the makeup of the district. That group will then decide how DISD will look going forward."
Hollins said there are a number of options that the commission can choose from.
"At this stage, it is too early to discuss what they would choose because we don't know," he said. "It can be anything from holding school board members accountable to the progress of the district they represent. For example, if achievement is not improving, then that school board member will be held accountable and right now, that's not the case. The charter can also allow writing to localize the curriculum. For instance, the same learning process that takes place in Woodrow Wilson High School may not necessarily work at Roosevelt High School. So the question is how we can best design a curriculum for our students. The commission will make that determination. Once they decide what the charter will look like, then it will be presented to voters to either say 'yay' or 'nay' on it."
Hollins said another option for the commission would be to appoint the mayor to select the school board members.
Mayor Mike Rawlings is in favor of the home rule charter. However, on March 13, he surprised residents when he stormed out of a meeting with Hispanic leaders after citizens expressed their anger and concern about home rule.
Though he can't be sure what changes would be implemented by the state and the district, Hollins expressed concerns that the well-being of the students hasn't played as big a part in the decision-making process as it should have.