Obama worse than Bush on SBA loans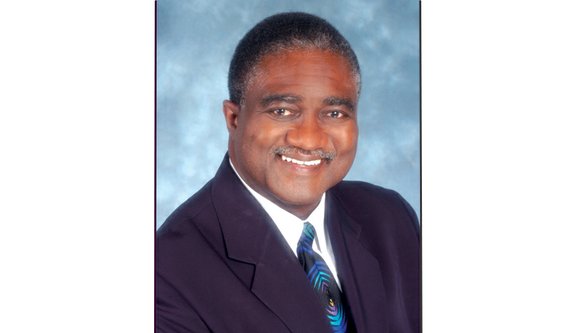 (NNPA) – When I interviewed Marie Johns, then the outgoing deputy secretary of the Small Business Administration, a year ago, she said the SBA does not separate figures by race, though it hopes to do so at some point.
Technically, she was correct in saying the SBA does not separate agency-wide figures by race. But the SBA's 8(a) program figures can be broken down by race and that's where she was being disingenuous. I specifically asked her twice about the status of Black businesses under Obama and twice she was less than forthcoming.
Now, I know why: The Obama administration's record of guaranteeing loans to Black businesses is worse than it was under George W. Bush.
Yes, that was documented recently by The Wall Street Journal in its analysis of data for the fiscal year that ended Sept. 30.
"Black borrowers received 1.7% of the $23.09 billion in total SBA loans. The percentage is down sharply from 8.2% of overall SBA loan volume in fiscal 2008. By number of loans, black-owned small businesses got 2.3% of the federal agency's roughly 54,000 loans last year, down from 11% in 2008," the newspaper reported.
Major banks are encouraged to make SBA loans to small businesses for up to $5 million, with the federal agency agreeing to cover as much as 85 percent of any loss.
Financial institutions share responsibility for the drop in loans to African Americans.
According to The Wall Street Journal, Bank of America made 1,400 SBA loans in fiscal 2007. For the latest fiscal year, however, that figure fell to just 247 borrowers. But the total loan amounts remain relatively unchanged, reaching $40.2 million in 2007 to $40.7 million for the last fiscal year.
That's part of a larger trend by banks coming out of a recession to favor larger deals over smaller ones. According to the SBA, their average loan is $426,796, more than double the average of $192,919 in 2005. That's problematic for African Americans because 80 percent of the loans to fund Black business are for $150,000 or less.
The housing market decline has also had an adverse impact on African Americans.
Of course, everyone acknowledges that the Great Recession was a drag on business, both big and small. Other ethnic groups had a hard time obtaining business loans in a depressed economy, but they are recovering at a faster rate than Blacks.
"This is the fallout from the recession and housing bust," J. Patrick Kelley, a deputy associate administrator of the SBA, told The Wall Street Journal. "The borrowers hardest hit … are the last to see a recovery come to them."
According to the SBA Office of Advocacy, Black business owners made up 49.9 percent of all minority owners in 2012. Asians made up 29.6 percent and Hispanics 10.3 percent. Overall, Blacks own 14.6 percent of U.S. businesses and women own 36 percent.
When it comes to Black businesses, there is good news and bad news.
A Census Bureau press release, dated Feb. 8, 2011, stated: