Exclusive interview marks Dallas' civil rights struggle
Robyn H. Jimenez | 5/1/2014, 7:50 p.m. | Updated on 5/15/2014, 7:11 p.m.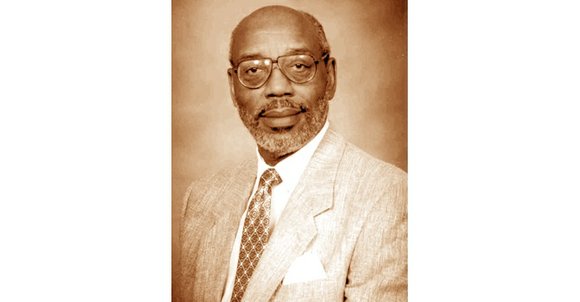 The Dallas Examiner
The date was May 4, 1952. The room was filled with a virtual list of who's who of attorneys that would later be known as civil rights heroes. They met to form a club that would help protect the rights of those fighting for civil rights in Dallas.
"We used collective talents to correct something," Louis A. Bedford Jr., a founding member of the club, recalled during an exclusive interview with The Dallas Examiner in July 2008.
Bedford graduated from Prairie View College then served in the military. But his dream was to become an attorney. Like many African Americans in the South, he was not permitted to attend any of the law schools close to home, so he headed North to attend the Brooklyn Law School. After graduation, he returned to Dallas in 1951 on a mission.
The newly found group was called the Barristers' Club. In attendance were Bedford, J.L. Turner Jr., Romero Williams, W.J. Durham, C.B Bunkley Jr., D.B. Mason, L. Clayton River and Jack Terry, who were named officers or assigned to a committee. Also in attendance were K.F Holbret, Robert Rice and Clark W. Ashberry.
Bedford recalled the close relationship between the Black attorneys in the club, stating that they were colleagues and friends. They often discussed the changing laws and how they affected their community. Despite the fact that lawyers didn't make much money at that time, they were committed to serving and protecting their community.
"We took cases to correct wrongs," he stated.
He used the arrest of the Black students from Wiley and Bishop College during a sit-in in Marshall as an example. When Williams went to East Texas to defend them, all of the Black attorneys attended the trial to support him. The same was true when Bunkley went to Marshall to defend Black students during other sit-ins.
That was the nature of their relationship, according to Bedford.
In 1956, the group voted to change the name of the club to J.L. Turner Legal Association, in honor of J.L. Turner Sr., who began practicing in Dallas County in 1896. He battled racism in the court as a Black attorney, being called "boy" and other disrespectful names. His cases were placed at the end of the docket and he had to work twice as hard for his cases to be justly heard. But through his determination, he continued to practice law until he died in 1951. His efforts helped crack open the door for those who followed.
The attorneys in the group did more than take on cases; sometimes they joined the fight despite possibly being arrested themselves.
In the 1960s, the attorneys joined the picket lines in an effort to integrate Dallas stores. Bedford stated that a news blackout kept the stories from being reported. However, this did not keep them from protesting until their efforts were successful. After H.L. Green integrated, many other stores followed suit.
Bedford said that attorneys back then were mostly low key and didn't seek publicity. They studied hard and consulted with other Black attorneys on their cases. Yet, it was still difficult for attorneys to win a trial in front of a judge because they were not part of the "buddy system." Their best chance to win was usually in front of a jury.