Dallas communities hit the parks for 'It's My Park Day'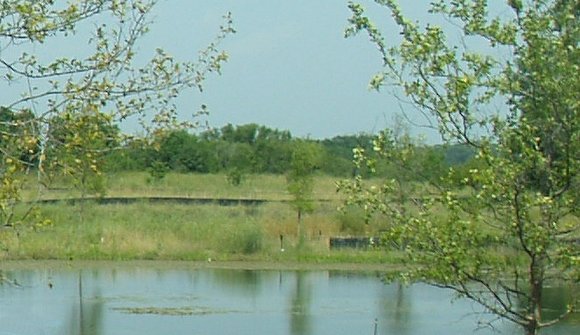 The Dallas Examiner
The city of Dallas Park and Recreation Department called citizens to nurture their favorite neighborhood parks for "It's My Park Day" last month. The annual event was a citywide beautification project that took place at 50 Dallas parks, including Pemberton Hill Park, White Rock Lake and Fair Park.
More than 1,400 volunteers were expected to assist in litter pick-up, weeding, mulching and planting flowers. Volunteers included civic organizations, the Boy Scouts, the Girl Scouts, 70 businesses and the Show Stoppaz Motorcycle Club, an all-female group whose membership is made up of active and retired military personnel.
Dallas Park and Recreation board member Yolanda Williams, Councilman Rick Callahan and Mayor Pro Tem Tennell Atkins attended the event at Pemberton Hill Park. Atkins commented that the project demonstrated a community's responsibility to care for itself.
"Why would you let your front yard or our backyard look bad? I think this shows ownership and that you care about your neighborhood. When you see someone out here throw paper in the park, or litter in the park, you say, 'Na this is my backyard, so you can't do that,'" Atkins said.
Callahan noted that in the late 1970s, when he first arrived in Southeast Dallas, the area was in better shape then than it is today. He described that over the last 30 years it started to decline due to neglect. The event, he mentioned, was a part of a series of plans designed to bring investors to this part of town.
"We want to raise our disposal income so that people here will do better economically. We want to bring jobs, and the only way we can do that is to build a cleaner, better [and] safer environment," Callahan said.
He also stated that new investments in the area, such as the Trinity River Audubon Center, Trinity Forest Golf Course and the Texas Horse Park, would attract many outside visitors, thus cleanliness was imperative. Moreover, he pointed out that loose animals and dilapidated houses that needed to be restored were problems in the area as well.
Nevertheless, he indicated that the city was striving to target these problems and keep the area clean by educating youth and community members. Williams, who joined the Dallas Park and Recreation Board in January, expressed that community members must upkeep the parks so that children can have a nice playing environment.
Citizens conveyed that they chose to participate in the event as a way to give back.