Racist NBA owner has fouled out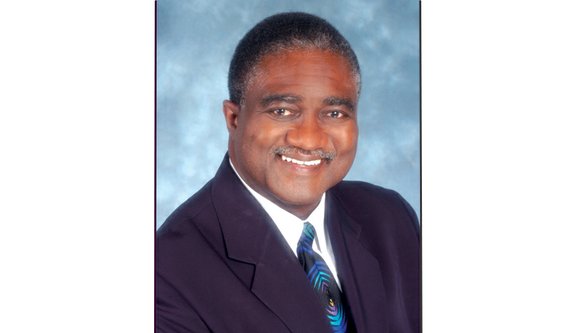 (NNPA) – New NBA Commissioner Adam Silver wants to spend several days "investigating" the clearly racist remarks of L.A. Clippers owner Donald Sterling. There's no need to waste a scintilla of another second on this foul-mouth bigot. Escort him to the closest exit and say goodbye – for good.
Record fines or a long suspension won't do in this case if – and that's a big if – the NBA is serious about addressing raw racism in a sport dominated by African Americans. Sterling, 81, has fouled out with his own words and the decision to permanently throw him out of the game doesn't require a huddle around the scorer's table to review his odious behavior.
Unless you've been under a rock or just landed from Mars, you should know by now that Sterling, who has a long and acrimonious history with people of color, exposed his true feelings about African Americans in a conversation with his mistress, Vanessa Stiviano, who is almost 50 years his junior. The conversation was apparently taped surreptitiously in Sterling's home by Stiviano, who describes herself as part Mexican and part Black. A nine-mintute segment of the conversation was posted Saturday to celebrity website TMZ. A 15-minute excerpt was later posted by Deadspin.
There was this exchange in one segment:
Stiviano: I don't understand, I don't see your views. I wasn't raised the way you were raised.
Sterling: Well then, if you don't feel – don't come to my games. Don't bring black people, and don't come.
Stiviano: Do you know that you have a whole team that's black, that plays for you?
Sterling: You just, do I know? I support them and give them food, and clothes, and cars, and houses. Who gives it to them? Does someone else give it to them? Do I know that I have – Who makes the game? Do I make the game, or do they make the game? Is there 30 owners, that created the league?
At one point, Sterling said:
"It bothers me a lot that you want to broadcast that you're associating with black people. Do you have to? …"
"You can sleep with [black people]. You can bring them in, you can do whatever you want. The little I ask you is not to promote it on that … and not to bring them to my games …"
"I'm just saying, in your lousy f* Instagrams, you don't have to have yourself with, walking with black people."
"Don't put him [Magic Johnson] on an Instagram for the world to have to see so they have to call me. And don't bring him to my games."
Finally, there was the following exchange:
Sterling: You think I'm a racist, and wouldn't –
Stiviano: I don't think you're a racist.
Sterling: Yes you do. Yes you do.
Stiviano: I think you, you –
Sterling: Evil heart.
It's the world! You go to Israel, the blacks are just treated like dogs.
Stiviano: So do you have to treat them like that too?