Racist NBA owner has fouled out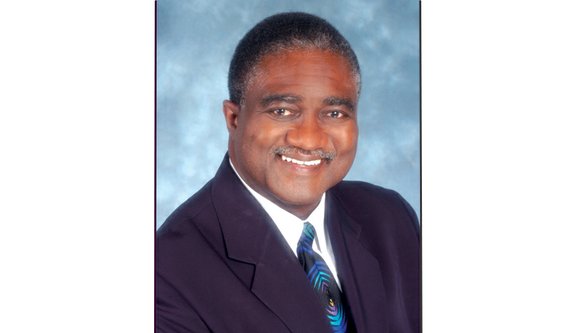 Sterling: The white Jews, there's white Jews and black Jews, do you understand?
Stiviano: And are the black Jews less than the white Jews?
Sterling: A hundred percent, fifty, a hundred percent.
Stiviano: And is that right?
Sterling: It isn't a question – we don't evaluate what's right and wrong, we live in a society. We live in a culture. We have to live within that culture.
Stiviano: But shouldn't we take a stand for what's wrong? And be the change and the difference?
Sterling: I don't want to change the culture, because I can't. It's too big and too [unknown].
Stiviano: But you can change yourself.
Sterling: I don't want to change. If my girl can't do what I want, I don't want the girl. I'll find a girl that will do what I want! Believe me. I thought you were that girl –because I tried to do what you want. But you're not that girl.
Sterling, 81, has a long history of antagonizing Blacks.
In 2009, he paid $2.7 million to settle a suit accusing him of discriminating against Blacks, Latinos and families with children at an apartment building he owned in Los Angeles.
In addition, NBA Hall of Famer Elgin Baylor, who spent 22 years with the Clippers, filed a suit against Sterling in 2009 for wrongful termination. According to the Los Angeles Times, "In his deposition, Baylor spoke about what he called Sterling's 'plantation mentality,' alleging the owner in the late 1990s rejected a coaching candidate, Jim Brewer, because of race. Baylor quoted Sterling as saying: 'Personally, I would like to have a white Southern coach coaching poor black players.' Baylor said he was shocked. 'And he [Sterling] looked at me and said, 'Do you think that's a racist statement?' I said, 'Absolutely. That's plantation mentality.'"
Sterling is the Paula Deen of professional basketball. Accordingly, the NBA should stick a fork in him and tell him he's done.
George E. Curry is the editor-in-chief of the National Newspaper Publishers Association News Service.