Aging out: Caring for Dallas' oldest citizens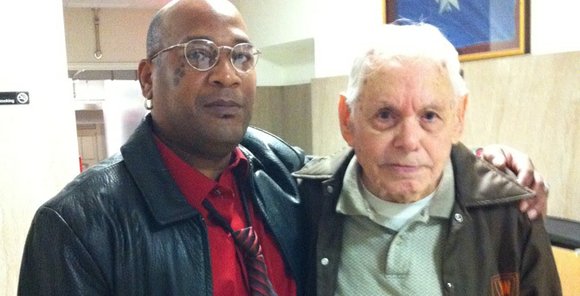 The Dallas Examiner
Note: This is part of an ongoing series to examine the issues of elderly care in Southern Dallas County – financial concerns, guardianship, where families and the general public fit into the puzzle, public care versus private care, etc. This first part is a general look at state agencies in the Metroplex.
– Part 1 –
"Madder than a wet hen," was Charlie Fink's answer when asked about his emotional state upon being involuntarily committed for psychiatric evaluation at Methodist Richardson Medical Center in February. That temporary stay would potentially stretch into a court-decreed 30-day emergency commitment in a long-term assisted living facility in Arlington for the 85-year-old.
Inside the Dallas County Records Building, Fink was on the stand in Probate Court 3 on Feb. 27 as he tried to explain why he threatened hospital employees, an Adult Protective Services supervisor, a police officer – even his own life – when staff at the hospital felt that it was unsafe for Fink to return to his home after a recent hernia operation. The hearing was to determine if Fink needed to stay in the facility for the full 30 days due to having diminished mental and physical capacity.
Fink is one of numerous elderly residents. The estimated population of Dallas County is 2,480,331, based upon a projected 2013 population from the 2010 U.S. Census. Of that number, 9.2 percent are people 65 and older. The 2013 HORIZONS: The Dallas County Community Health Needs Assessment report stated, "South Dallas has the largest percentage of residents 65 years of age and older, 12 percent." African Americans make up 70 percent of that demographic.
The facts in the Fink case are straightforward and a matter of court record. Fink and his wife Edith, 87, lived alone in a house that they own on Davenport Road. They have no children or family to care for them. The Finks got by on Social Security, Medicare, and Charlie's Teamsters Local 745 pension. There were regular visits to the home by healthcare workers to check on the Finks.
Over time these visitors noted that the house was becoming more and more cluttered, Charlie had trouble walking and bending, occasionally forgot to take his medication, and was heard yelling at his wife. Edith suffers from dementia – APS supervisor Courtney Shaw described her as "nonverbal" during the hearing - has to wear a diaper, and cannot cook for herself. She had also taken to occasionally sleeping on the seat of a nonfunctioning toilet rather than in the couple's bed. It was brought up in court that she fell often. In those instances Charlie was resistant to seek medical care for Edith; over time he became more and more disinclined to allow any outside help into his house.
Edith was removed from the home by APS on Feb. 5.
"I don't like it," Fink exclaimed from the stand, his voice tired and quiet, as he considered all that had recently happened to him. He and his attorney, Lysette Rios, argued that his questionable words and actions at the hospital were not those of an incompetent, disturbed individual. Rather, they contended, they came from retired, stubborn, private man, riled up because in less than a month not only was his wife taken from their home and placed in the Oakwood Nursing And Rehabilitation facility but he was on the road to being sent there himself.