Aging out: Caring for Dallas' oldest citizens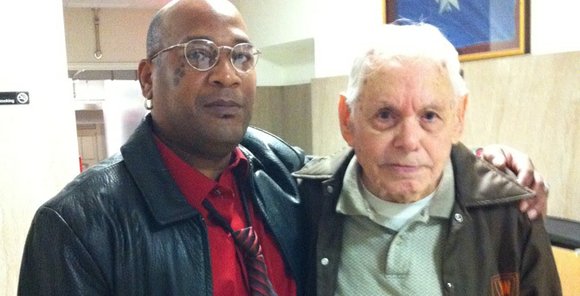 Many senior citizens statewide will find themselves in similar circumstances. As people live longer the elderly population increases; meanwhile, bodies and minds wear out. Tax-supported social services are susceptible to the whims of Austin lawmakers as more and more elderly Texans depend on the state for assistance of some kind. That mirrors what is happening around the nation. The number of Americans aged 45 to 64 – who will reach 65 over the next two decades – increased by 31 percent during this decade, states the The Senior Source website, the cyberspace home base for aging services in Dallas.
State agencies
The two major state agencies that are involved in issues of elder care are APS and The Texas Department of Aging and Disability Services. APS falls under the larger umbrella of the Texas Department of Family and Protective Services. APS and DADS are on the front line of juggling the rights of the elderly, the health needs of the elderly, and state budget constrictions.
Created in Sept. 2004, DADS administers "long-term services and supports for people who are aging as well as for people with intellectual and physical disabilities," according to Melissa Gale, the public information officer for DADS. She added that the agency licenses and regulates providers of these services, and administers the agency's guardianship program. Gale described a legal guardian – often referred to as GDN – as "a court-appointed person or entity, such as DADS, that makes decisions on behalf of a person with diminished capacity." Regulated providers overseen by DADS include long-term care providers such as nursing homes, hospice providers, and adult day care.

The other main agency, APS, investigates the abuse, neglect and exploitation of the elderly and disabled.
"In Home investigates abuse, neglect and exploitation in the community," Camille Payne, APS Regional Director for Region 3, offered insight on the agency and the scope of such investigations, which include "peoples privates homes, and abuse, neglect and exploitation of nursing home residents if the alleged abuse, neglect or exploitation occurs off the premises of the nursing home by a family member."
"The Department of Aging and Disabilities investigates abuse, neglect and exploitation if it occurs on the premises of the nursing home. APS also has a Facility program which investigates abuse, neglect and exploitation of residents of our State Supported Living Centers (Denton State Supported Living Center in Region3), HCS Homes, ICF MR homes and State Hospitals (Terrell State Hospital in region 3)," according to Payne.
Since DADS has a more narrow scope in its mission – those served by the DADS program are referred by outside entities, Gale advised – APS is more often the first state agency called upon when there is concern about the well-being of an elderly person in Texas. Asked about a minimal, 'best case scenario' when APS would get involved, Payne outlined how the agency might step in.
"Easiest case scenario: An elderly or disabled person needs assistance paying for a prescription because they have an unforeseen expense this month," Payne gave as an example. "APS can assist with the purchase of the medication and the problem has been resolved."