Dallas ISD's successes, challenges
Superintendent announces more changes to come
Chelsea Jones | 5/23/2014, 1:11 p.m. | Updated on 5/23/2014, 1:18 p.m.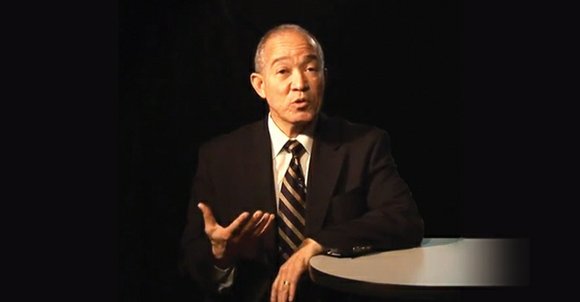 The Dallas Examiner
Since taking over as Dallas ISD superintendent, Mike Miles has made several notable changes in the district. There are more changes to come, he announced during his speech at the third Annual Education Summit presented by the Oak Cliff Chamber of Commerce on April 24. He also discussed what the district has achieved within the past 10 years, as well as the challenges it has to overcome.
Miles began his speech by telling audience members that the district's recent successes included an increased student graduation rate – from 62 percent in 2007 to 81 percent now – and achievement rate.
He then noted that the district's challenges involved the student achievement gap and college readiness rate. He explained that there was a 32 percent achievement gap between African American students and Anglo students, as well as a 26 percent achievement gap between Hispanic students and Anglo students.
In addition, he said that the state considers students to be college ready if they score a 24 on the ACT and 1110 on the SAT. He noted that only 10 percent of district students met this standard.
Next, he listed five things that the district was doing to overcome these challenges. He described one of those things as "growing the capacity of principals, teachers and support staff."
Miles noted that last year the district fired ineffective principals and instituted a rigorous principal evaluation system. Furthermore, he stated that next month the district would present to school board members a new teacher evaluation system, which ties teacher evaluation to teacher performance, student achievement and student surveys. The system, he said, would reward the most effective teachers, recruit quality teachers and assist the district in providing differential staff development.
Miles explained that the district had many good teachers, but mentioned that some needed to enhance their craft.
"We can't keep teaching the way we did in the 1980s, or 1990s, or even in the year 2000. It is a profession whose educational landscape is changing quickly. So, we have to think about personalized learning. We have to think about different curricula," Miles said.
He added that all teachers would undergo 12 in-classroom observations per year in order to measure their teaching effectiveness. Another thing he spoke of was implementing tools to help the district run more efficiently.
Miles commented that the district's finance department and Human Capital Management Department now used the same technology in order to help these departments communicate more easily. He further explained that the district expanded its cyber network and installed 10 GB of bandwidth into all schools, making them wireless. On another note, he said that the district installed a new maintenance work order system, which tracks the amount of time used to complete maintenance projects.
Miles then pointed out that the district had finally reached a $300 million fund balance, which he said would allow the district to invest in school programs and services instead of cutting them. The last thing he noted was getting the community involved.