NAACP Presidential Selection Process Again Mired in Controversy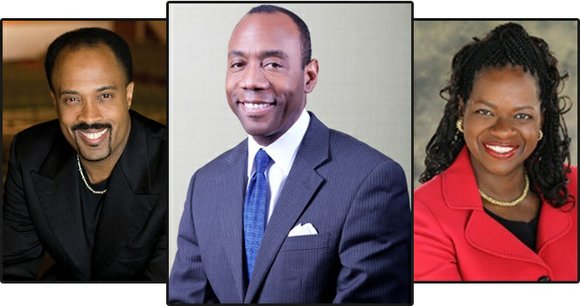 WASHINGTON (NNPA) – Five years ago, Dr. Frederick D. Haynes III, senior pastor of Friendship-West Baptist Church, was named as the top candidate five years ago to become president and CEO of the NAACP by a search firm hired by the NAACP.
But Haynes wasn't the favorite of Julian Bond, then chairman of the board of directors. Bond preferred Benjamin Todd Jealous, president of a small, private foundation in California, for the spot.
So when the selection process shifted from the search committee to the NAACP's executive committee, the NAACP's legendary political maneuvering came into play. At Bond's urging, the executive committee opted to present only Jealous' name to the full board for an up-or-down vote. To no one's surprise, Jealous was elected (34-21).
Though Benjamin L. Hooks, one of the association's most popular leaders, pastored two churches – one in Memphis and one in Detroit – while serving as executive director of the NAACP from 1977 to 1992, Haynes was told he did not reach the final round of the selection process because he wouldn't agree to give up his church duties in Dallas.
Haynes felt that was a ruse and the experience left a bitter taste in his mouth, with him vowing the never go through that process again. He could have accepted losing in a fair contest, Haynes told anyone who would listen to him at the time. But what was hard for him to swallow was how a venerated organization dedicated to seeking justice and fairness for African Americans could hold an election for its top office without any pretense of being fair.
When Jealous resigned last September with a year still left on his contract – after repeated clashes with Board Chair Roslyn M. Brock – applying for the vacancy did not cross Haynes' mind. But apparently, it was on the minds of some NAACP supporters, who hoped the organization could get it right this time – if Haynes would consider going through the search process again.
"I was done with them," Haynes said in an interview Monday. "As I told them, I do justice work without them. It's not like I needed them to do what I had already being doing."
This time, Haynes didn't pursue the NAACP – they put the full-court press on him.
"Literally, from September to February, they called me every week, asking me to reconsider," Haynes stated. "I told them, "The church thing hasn't changed – I am not giving up my church.' They said, 'That's no longer a deal breaker. Would you now reconsider?'
"They even called Jeremiah Wright and asked him to ask me to reconsider. The funny thing is the last time, my relationship with him was an issue. They got so desperate that they called him."
Wright, who had been President Barack Obama's pastor at Trinity United Church of Christ in Chicago, became a political liability for Obama when he first ran for president in 2008 after videotapes surfaced of him using inflammatory language that was taken out of context.