Wal-Mart helps revitalize South Dallas Counties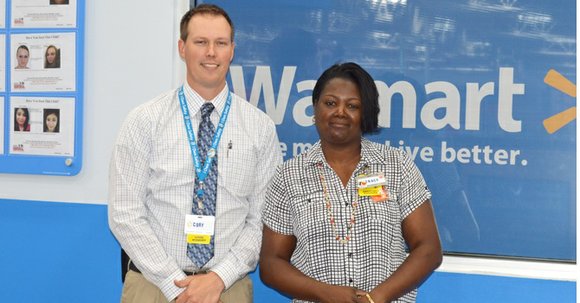 The Dallas Examiner
"For too long we have viewed Southern Dallas as an obligation rather than an asset," Mayor Mike Rawlings once expressed in his GrowSouth initiative statement. "We've approached change in South Dallas as a daunting challenge rather than an opportunity for our whole city." His economic development project outlines an ongoing plan to draw and support business to Southern Dallas County.
The retail giant Wal-Mart has played a role in the rebranding and rebuilding going on south of the Trinity River. Over the past five years the global entity has especially focused on Oak Cliff and areas further down the map, said Kristin Welch of Allyn Media, the public relations company working with Wal-Mart locally.
"Wal-Mart has opened a Neighborhood Market, the Supercenter at Ledbetter, and the Supercenter at Clark and Wheatland in South Dallas," she explained.
The grand opening for the most recent addition to the chain, the 24-hour store at Clark and Wheatland Road, was held April 23.
Wal-Mart, like any other retail business, is about generating income. However, the company maintains that it is also out to make a difference in the community. The store offers the area – where complaints are often raised about the lack of available fresh or healthy foods – a variety of local produce, organic, sugar-free and gluten-free foods, and a large variety of other groceries.
The recent supercenter created an estimated 300 jobs for the Duncanville/Dallas border region. Moreover, the Wal-Mart Foundation announced that it also presented $10,000 in grants to local community groups at the grand opening celebration.
Cory Russell attested that he sees how Wal-Mart influences Southern Dallas neighborhoods every day. As general store manager at the Wal-Mart located at 200 Short St. He started out at the location in Tyler in 2004 as an overnight stocker. Over time, he was promoted through the company to his current position. He mentioned that his store, which opened in January, has had a major part in revitalizing the neighborhood.
"It opens up a whole lot of job opportunities, and also opens up economic growth for other businesses to come in as well," Russell expressed.
He pointed out that a large, national-chain gas station was opening up in their shared parking lot and revealed that there were plans for a strip mall to come in.
"So, we're already helping build that growth," he stated. "And that's going to provide even more jobs for South Dallas."
He said City Hall has taken notice.
"Dwaine Caraway is in here a lot," Russell said. "He asks me questions all the time on what the community's saying, and I let him know that the community's very excited that we're here. He's even working on getting the bus route rerouted up towards the front of the store because most of our associates are from this community. Including the customers, we're a one-stop shop for the community."
The idea is to make it cost-effective for customers and employees to get to the store and the surrounding businesses that will eventually be built.