Why good Black men need more conservative White women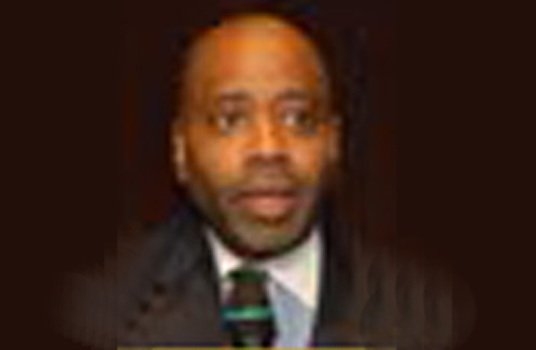 (NNPA) – Black women constantly complain about the dearth of "eligible" Black men to date and marry. Noted sociologist William Julius Wilson has argued that "the increasing levels of non-marriage and female-headed households is a manifestation of the high levels of economic dislocation experienced by lower-class Black men in recent decades."
He further argued that, "When joblessness is combined with high rates of incarceration and premature mortality among Black men; it becomes clearer that there are fewer marriageable black men relative to black women who are able to provide the economic support needed to sustain a family."
Then you add in the unfortunate increase in homosexuality within the Black community and you have a recipe for disaster.
This is why Black men need more White women like Ann Coulter and Laura Ingraham. Even though they are conservative media personalities, they have done more to promote the well-being of Black males than many of the very women who stridently complain about the lack of "eligible" Black men.
Coulter is a friend and I find her comments regarding the Black community very insightful. Look at what she said two years ago on This Week with George Stephanopoulos. She said, "Groups on the left, from feminists to gay rights groups to those defending immigrants, have commandeered the Black civil rights experience."
She continued, "I think what – the way liberals have treated Blacks like children and many of their policies have been harmful to Blacks, at least they got the beneficiary group right. There is the legacy of slavery and Jim Crow laws. We don't owe the homeless. We don't owe feminists. We don't owe women who are desirous of having abortions, but that's – or – or gays who want to get married to one another. That's what civil rights has become for much of the left."
Stephanopoulos asked, "Immigrant rights are not civil rights?" Coulter responded, "Civil rights are for Blacks … what have we done to immigrants? We owe Black people something … We have a legacy of slavery. Immigrants haven't even been in this country."
Earlier this year, she said, "I mean my whole life I've heard Republicans hate Black people, I've never seen any evidence of it until I read Marco Rubio's amnesty bill. We are the party that has always stood up for African Americans. Who gets hurt the most by amnesty, by continuing these immigration policies it is low-wage workers, it is Hispanics, it is Blacks."
I don't know Ingraham personally, but I like what she had to say last month about Democrats and Blacks.
"[Congressman] Steve Israel is reprehensible in what he said [on alleged racism in the Republican Party] … Nancy Pelosi, throw her into the ring [for similar comments] … I say this is a race to the bottom … The Democrats have failed the Black youth in this country with their terrible economic approach. Do we call that racist?
"… They turn their heads away from the millions upon millions of Black babies slaughtered in the womb over 10 years … Is that racist? … Is it racist that they allow inner cities to continue to crumble as families decay across the board in America – especially hard hit is African American families … It is reprehensible and it's all about November … This is not about 'They care about Black people.' They care about their majority eroding away."