Around the State
The Dallas Examiner | 11/1/2014, 9:06 p.m. | Updated on 11/10/2014, 2:04 p.m.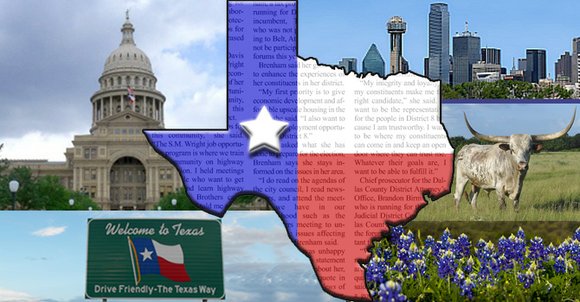 The Dallas Examiner
TEXAS
Texas advocates for families and loved ones of incarcerated individuals plan to rally at the state Capitol building with hundreds of families and organizations on Nov. 7. The assembly will call for meaningful reform to the criminal justice system.
Texas Voices for Reason and Justice, Texas Inmate Families Association and Texas Citizens United for Rehabilitation of Errants coordinated the Texas Families for Justice Rally to bring to light issues that many feel are problems that create a hardship for families of incarcerated individuals.
Families with a loved one in prison, formerly incarcerated individuals and concerned members of the community will demand that policymakers fix a myriad of serious issues including unfair sentences, deplorable prison conditions and the need to eliminate barriers to housing, jobs and education once a person is released from prison or jail.
"Texas families with and without imprisoned loved ones are being sentenced to a life of frustration and grief brought on by our broken criminal justice system," said Jennifer Erschabek, executive director of the Texas Inmate Families Association. "Texas lawmakers must work now to overhaul our criminal justice system to fix problems within the jail gates and work to make it easier for people to assimilate back into society once they are released."
Before and after the rally, families intend to lobby state lawmakers for criminal justice reform.
Buses will be available for a small fee. Josh Gravens with TIFA is available to answer questions through josh@curenational.org. Registration is available at http://www.tifa.org.
TEXAS
Last year, 16 elementary school children between the ages of 9 and 10 began vomiting after eating what they thought were mints that they received from another student. They were sent to local hospitals to receive treatment. After some investigation, it was determined that the "mints" were actually nicotine replacement lozenges. These lozenges closely resemble Tic Tac breath mints, and it is easy to see how a child might mistake them for candy. Fortunately, those children were not seriously injured, however; overdoses on these products could cause major side effects and, in rare cases, death, according to the North Texas Poison Control.
The Texas Poison Center Network has tips to prevent pediatric poisonings:
• Keep all perscription and over-the-counter medications out of the reach of children.
• Secure purses, diaper bags and suitcases that may contain nicotine replacement products. Be aware of products that visitors may bring into the home; children are curious and may investigate visitors' bags.
• Don't refer to medications as candy.
• Avoid taking medications in front of children.
• Don't leave any medicine unattended while answering the door or phone.
• Teach children never to take medicine unless an adult gives it to them. Many poisons look like food or drink.
• Call the poison center at 1-800-222-1222 if you suspect that a child has ingested a medicine or poison. Program the phone number into home phones and cellphones for easy retrieval.
DALLAS
Mayor Pro Tem Tennell Atkins of District 8 and Dallas Cowboys #88 wide receiver Dez Bryant kicked off the eighth annual "Home for the Holidays" toy drive and adopt-a-family campaign on Wednesday. The ceremony was held in the Dallas City Hall Flag Room. Bryant emphasized the growing need for District 8 families to be adopted.