Is Dallas ostracizing Africans?
MIKE McGEE | 11/9/2014, 9:44 p.m. | Updated on 11/9/2014, 11:15 p.m.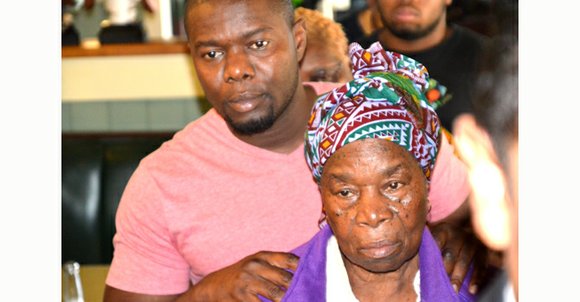 The Dallas Examiner
"This is a situation where part of what we're doing here deals with people in the public being afraid that they'll bump into an asymptomatic disease contact while getting a carton of milk in a Kroger." – County Judge Clay Jenkins, explaining the Ebola quarantine of 135 North Texas residents.
When it was announced Sept. 30 that Liberian citizen Thomas Duncan was suffering from Ebola, many residents reacted with questions and curiosity about the disease, the patient and the possibility of contracting the virus. Others responded with fear and anger over the news. Before this, the disease had been confined to Western Africa for decades.
With so many unknown factors about the virus, people tend to fear and mistrust the information that they are given. Fear and anger can often grow into bias, open bigotry or shunning specific groups. Individuals from a specific nation, ethnicity or religious group may find themselves ostracized by the larger society around them. Be it the "one drop of blood" racial standard in the segregated South or a mistrust similar to what Arabs in America faced immediately after the Sept. 11, 2001, terrorist attacks, apprehension or resentment focused upon those who are singled out as different can foster emotional, physical or economic damage.
Alben Tarty, spokesman for The Liberian Community Association of Dallas Fort Worth, stated that such bigotry is something that Western Africans living in the DFW-area have had to deal with recently. He voiced his opinion that Duncan would have had a better chance at beating Ebola if he had stayed in Liberia for treatment.
"I say this because in Liberia he wouldn't have been discriminated against. I think that it was due to discrimination that he was not afforded the kind of opportunities that they afforded to these two nurses," Tarty said, referring to Nina Pham and Amber Vinson.
The Texas Health Presbyterian Hospital health care workers contracted Ebola through exposure to Duncan when he was most contagious. They were both eventually flown out of Texas and admitted to isolation rooms in separate hospitals well-equipped to deal with such rare and virulent diseases after an investigation followed by accusations that Presbyterian lacked proper protocols.
"When he went to that hospital, he was in the same state as these two nurses," Tarty stated.
Since Duncan's death, it has come to light that the hospital sent him home while enduring a 103-degree temperature.
"The symptoms had just started," Tarty continued.
He admitted that Liberian health care services did not match the level of technology or resources found in the U.S. but added, "They're still accomplishing curing Ebola."
The spokesman also claimed that a voluntary quarantine was done to save money and accused the Red Cross of bringing food with passed expiration dates to one quarantined African family.
"I think they were unfair to the Liberian family. They wouldn't do that to people outside the Liberian community," he maintained. "The food given to this family was for [a] cost-cutting measure because they're African, they're not Americans."