Health: Library offers health care marketplace help
Special to The Dallas Examiner | 11/24/2014, 8:36 a.m. | Updated on 11/24/2014, 9:04 a.m.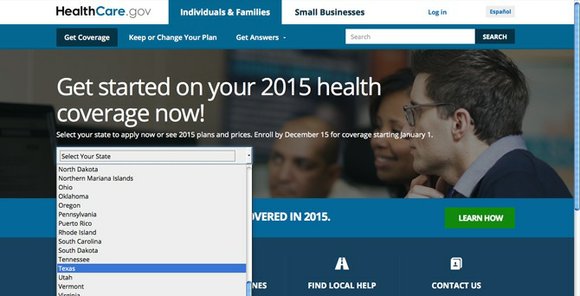 Special to The Dallas Examiner
The Dallas Public Library has partnered with health technology firm Cognosante to offer enrollment assistance of the health care marketplace at 10 branch library locations from Nov. 15 through Feb. 15, 2015. Cognosante provides information technology solutions to public and private health care organizations across the country and helps clients manage and execute complex health care information programs and infrastructures. The initiative will ensure that uninsured Americans who missed the first go-around of health care enrollment will be insured at an affordable cost to them and their families.
A spokeswoman from the city said this initiative will help people navigating through the http://www.healthcare.gov website with ease and to prevent applicants from submitting incomplete applications, thus delaying the process.
Those needing assistance must bring their Social Security card or immigration documents, government-issued photo ID and proof of income such as a check stub or a tax return.
Some of the services provided by Cognosante will include pre-screening for health care marketplace eligibility, assistance with enrollment on http://www.healthcare.gov, and assistance with insurance plan selection based on client needs. The services will be provided on a first-come, first-served basis during regular hours at these branch libraries:
• J. Erik Jonsson Central Library, 1515 Young St., sixth floor (closed Sundays)
• Hampton-Illinois Branch Library, 2951 S. Hampton Road
• North Oak Cliff Branch Library, 302 W. 10th St.
• Pleasant Grove Branch Library, 9609 Lake June Road
• Bachman Lake Branch Library, 9480 Webb Chapel Road
• Martin Luther King, Jr. Branch Library, 2922 Martin Luther King Jr. Blvd.
• Oak Lawn Branch Library, 4100 Cedar Springs Road
• Kleberg Rylie Branch Library. 1301 Edd Road
• Polk Wisdom Branch Library, 7151 Library Lane
According to the White House, over 10 million Americans have received affordable health care since the initial enrollment began last October. Over 3.1 million young Americans under age 26 have received coverage by remaining on their parent's insurance plan. Despite the various critics, the Affordable Care Act is saving many lives and dollars for the people who need it nationwide.
For more information, visit http://www.dallascityhall.com.