Toy company donate toys to underserved children
Special to The Dallas Examiner | 11/24/2014, 8:34 a.m. | Updated on 11/24/2014, 9:06 a.m.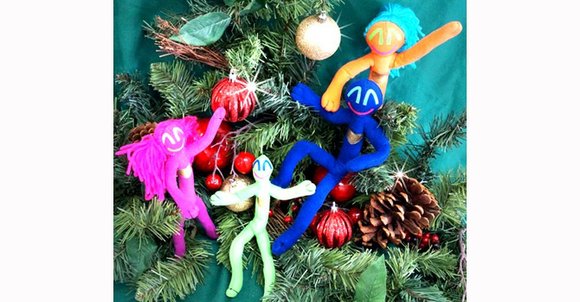 Special to The Dallas Examiner
The holiday season is a time of family gatherings, football and endless servings of food. It's also a time where people prepare themselves to score deals of discounted items from Black Friday sales and become pre-occupied with other customs. However, one small Texas toy company is getting into the holiday spirit and donating to children who have been sick, abused, homeless or neglected children who are facing adverse challenges in their young lives.
Rockport, Texas-based Stickman Stew LLC, makers of stick figures called Stickman Stew and The Gold Heart Crew, will donate one toy for every toy purchased online to a child-friendly non-profit throughout the state between now and Dec. 24. Stickman Stew toys are promoting the toy donation with the hash tag #SpiritofChristmas on most social media channels.
"Brightening the lives of children is what the holiday season is all about," said Jane Guinn, founder and creator of Stickman Stew. "We decided the best way to celebrate the upcoming holiday season was to pay it forward and give away toys to children who could use a little sunshine."
Additionally, Dallas-based non-profit Children's Cancer Fund received toys on behalf of children with cancer and donated to Children at Risk, a research and public policy group that advocates for children. Other Texas non-profits receiving toys for donation are Houston's Children's Charity and Neighborhood Centers Inc., St. PJ's Children's Home in San Antonio, Casa of Travis County in Austin and The Salvation Army in Amarillo.