City saddened, concerned after death of Duncan
The Dallas Examiner | 10/8/2014, 5:08 p.m.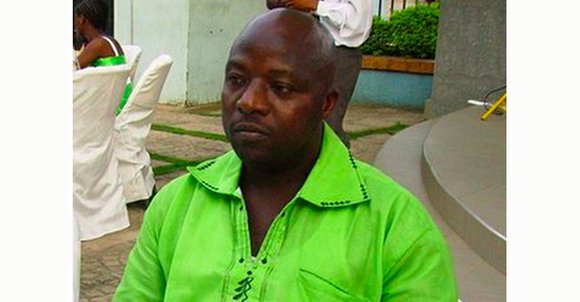 DALLAS — Thomas Eric Duncan, the first person to be diagnosed with Ebola in the United States, died Wednesday morning at Texas Health Presbyterian Hospital. After battling symptoms of the virus since the end of September, his condition was downgraded to critical over the weekend. Doctors began giving him brincidofovir, an experimental drug approved for experimental use by the Food and Drug Administration on Monday. Made in North Carolina by biopharmaceutical company Chimerix, the tablet was not the same experimental drug that Dr. Kent Brantly and Nancy Writebol was given, according to updates from health officials. But approval of the drug came too late.
"My thoughts are with the family and friends of Thomas Eric Duncan at this time, especially his fiancée Louise, their son Karsiah and all those who loved him. We are also thinking of the dedicated hospital staff who assisted Mr. Duncan daily while he fought this terrible disease," offered Dallas County Judge Clay Jenkins. "We offer prayers of comfort and peace to everyone impacted by his passing."
Moments after the 42-year-old Liberian man died in an isolated section of the hospital's intensive care unit, the news spread throughout the city. Additional statements of sympathy and prayer were offered by Dallas ISD and the mayor's office.
"We are deeply saddened to learn that Mr. Thomas Duncan has passed away. We appreciate the dedicated service of the emergency and medical personnel who worked diligently to care for him. On behalf of the city of Dallas, I extend our deepest sympathies to the family and friends of Mr. Duncan," said Mayor Mike Rawlings in a statement to the press.
News of Duncan's confirmed diagnosis has spread alarm throughout Dallas/Fort Worth and the country. However, health officials stated that it was easier to treat the deadly virus here, than it is in Africa. The death of Duncan now raises new concerns about the ability of the country's medial facilities to contain and treat the disease.
"I remain confident in the abilities of our health care professionals and the medical advances here in the U.S. and reassure you we will stop the Ebola virus in its tracks from spreading into our community," Rawlings reassured. "I want to reinforce to the public, that this was an isolated incident of the Ebola virus; contracted by the individual while residing in another country. This is sad news for all involved. We will continue to work in partnership with Dallas County to do everything possible to protect our public health and all of the city of Dallas."