New study by Nielsen underscores need for diversity
JAZELLE HUNT | 10/9/2014, 8:18 a.m. | Updated on 10/10/2014, 1:31 p.m.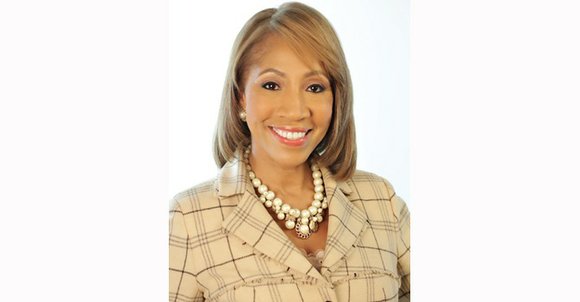 WASHINGTON (NNPA) – The most effective way for companies to connect with African Americans is by reflecting diversity in their advertisements and utilizing Black media, according to a new study by Nielsen.
This year's edition, titled, "Powerful. Growing. Influential: The African-American Consumer 2014 Report," marks the start of a partnership between Nielsen and Essence magazine. It was released last week during the Congressional Black Caucus Foundation Annual Leadership Conference.
"What's also important is when you take a look at other groups as well, you'll find that they are also more likely to buy a product [when shown diversity]," said Cheryl Pearson-McNeil, senior vice president of U.S. Strategic Community Alliances and Consumer Engagement for Nielsen. "… Campaigns that have ads in it featuring Blacks also resonate with Caucasian and Hispanic audiences, as they find diversity in casting equally, or as likeable than advertisements featuring only their own ethnicity."
Acknowledgment of racial identity was important for 87 percent of all Black respondents, compared to 59 percent of the general population. Blacks were 38 percent more likely to make a purchase when the advertisement included Black people, and 43 percent more likely to patronize a business if it is minority-owned.
Black media, as well as brands that have advertised within these channels, have consistently resonated well with Black consumers. According to the report, 59 percent of respondents agreed that advertisers in Black Press publications "know how to connect with the African American audience." A sidebar graphic touts The Afro, Chicago Defender, New York Amsterdam News, St. Louis American and The Call and Post as favorite Black Press papers.
Additionally, 45 percent of Black adults with incomes above $50,000 per year have read a Black-focused magazine in the last month. The data shows that Black Americans consume more media than average, particularly in the case of Black-centric radio, magazines and television, and digital media in general.
Pearson-McNeil stated, "When we're talking about what we want the corporations to take away from this, it's also the influence that we as African Americans bring to the table. We tend to be trendsetters. We tend to have spokespersons that cross all ethnic, racial, and social lines … It makes sense [for corporations] to want incorporate diversity into their overall strategy."
Among trendsetters, no one exercises more economic clout than Black women. That was made clear by a special section of the report on women.
"The entire report is about African American consumers," Pearson-McNeil said. "But, we have a special page dedicated to Black women, because we know for our households, we see Black women making the spending decisions."
When Black women spend, they rely heavily on brand loyalty and word of mouth: 79 percent of Black women respondents said that it is important to trust a brand when purchasing its products, and 80 percent will tell a friend about a product if they like it.
At the same time, the report suggests that Black women are open to trying new products under certain circumstances. They are 40 percent more likely to use a daily deal app than the general market. They're two times more likely than the general market to spend more than three hours a day on social media sites, where they may learn about new brands. And 46 percent shop only online, where it is easy to shop around.