Addressing the nutrition of chronically hungry children
Special to The Dallas Examiner | 10/13/2014, 11:12 a.m. | Updated on 10/14/2014, 7:05 p.m.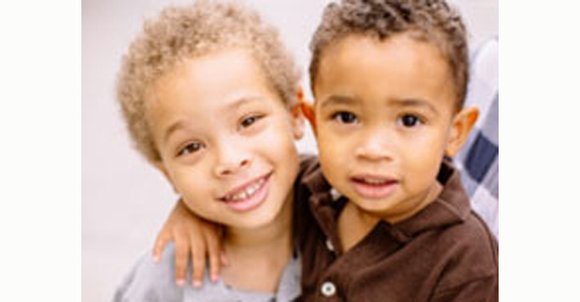 Special to The Dallas Examiner
Collin County is the second wealthiest county in Texas, yet 44,530 children in Collin County are food insecure – that's 20 percent of the children. Furthermore, Plano is one of the most affluent cities in the country, and more than 7,000 children in 46 Plano ISD elementary schools are eligible for free or reduced lunch – that's 29 percent.
Last week, in an effort to support bright, healthy and active futures for Plano children, the North Texas Food Bank, Plano Mayor Harry LaRosiliere and the Plano City Council launched its expanded Food 4 Kids – Plano program, an innovative partnership to double the efforts to provide children in need with backpacks to go home each weekend filled with nutritious foods.
"Hunger is everywhere, even in affluent communities," said Jan Pruitt, NTFB president and CEO. "Nearly 1 in 3 Plano ISD elementary students is eligible for free or reduced-price lunches, and an estimated 1,800 of these children are chronically hungry. We are thankful for Mayor LaRosiliere's partnership for Food 4 Kids – Plano, enabling us to expand the program to provide backpacks of food to more students who may otherwise go hungry without access to school meals over the weekend."
As part of a three-year effort set to begin this school year, the mayor reached out to corporations, faith groups, civic organizations and other community champions to secure funding for the expanded Plano program. NTFB will double the number of children it serves, providing 1,800 chronically hungry students at 50 Plano ISD early childhood and elementary schools with a backpack of food. The backpacks contain nutritious shelf-stable food items that meet more than 60 percent of a child's nutritional needs for the weekend.
"Each day we see children in our halls and classrooms who face hunger, distracting them from learning," stated Karen Noble, principal at Mendenhall Elementary. "With the help of the North Texas Food Bank and Mayor LaRosiliere, our students can be ready to learn on a full stomach, rather than worrying if they will have food to eat at home. The nourishing food items Food 4 Kids – Plano provides will help our children become not only healthy, but successful students!"
The program is designed to address the children's needs on two levels. The first is nutrition – the most fundamental need of every human. It is difficult for children to learn if they are hungry or not eating well. Second, is to let them know that their community does care about them and their success, according to LaRosiliere.
Children enrolled in the program will also receive a Thanksgiving meal for their family, and NTFB will also host a city-wide food drive and city volunteer days as part of the program.
Food 4 Kids is available to other schools in NTFB's 13-county service area, including Dallas, as part of its regular programs to feed children. Donors interested in supporting the program can visit http://www.ntfb.org to make a donation and get involved.