Ebola Crisis: Dallas reports third infected, Africa hit worse than ever
MIKE McGEE | 10/20/2014, 10:34 p.m. | Updated on 10/22/2014, 7:50 p.m.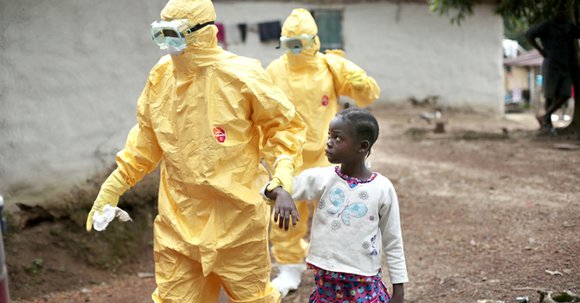 Fofanah immediately followed Johnson on the microphone. He too spoke about the discovery of the Ebola virus in his adopted city.
"I knew something like this was about to happen, way before it happened," he claimed. "In West Africa we're not fortunate enough to have all the simple things as gloves, things that people take for granted."
Fofanah pointed out that he and other city residents have been collecting things such as cleaning supplies and food, and taking them to West Africa to assist with quarantine efforts there.
"People are put in isolation for three days – nobody can go outside or anything else – most of them maybe don't have food to eat for three days," he revealed.
Fofanah said he spends his time before going to his job at a freight company collecting supplies throughout the community to improve things in his home country.
"We [saw] this coming and we were trying to prepare for it. We're trying to tell the world there's something coming," Fofanah insisted. "It might be Ebola; it might be something else. If the world closed its eyes it will be something drastic coming along – and the world is small; it's not that big."
Thompson spoke after court went into recess, urging citizens not to panic or make snap judgments in regard to the local Ebola case.
"I want to remind everyone you have the CDC, who will take the lead … working with the local health department, working with the state health department, and assuring Dallas County residents that there is no outbreak of Ebola in Dallas County."
Since that pronouncement, Thompson has died and two nurses who helped care for him at Texas Health Presbyterian Hospital have been diagnosed with Ebola. Dr. Tom Frieden, head of the Centers for Disease Control and Prevention, stated that the transmissions of the virus are a reflection of the breach in protocol for infectious diseases at that hospital.
"We have tried and true protocols to protect the public and stop the spread of this disease," said Dr. David Lakey, Texas health commissioner. "This order gives us the ability to monitor the situation in the most meticulous way."