Public transportation surveys passengers for better understanding
Special to The Dallas Examiner | 9/1/2014, 6:23 p.m.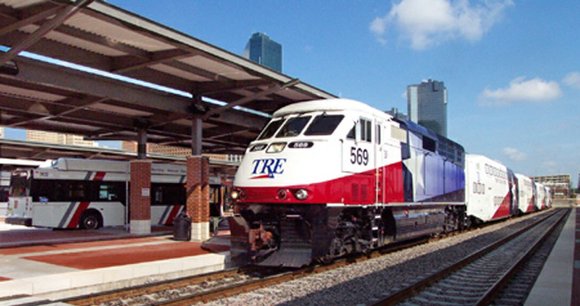 Special to The Dallas Examiner
Passengers who use public transportation in Dallas, Denton, Fort Worth and Tarrant County will have an opportunity to participate in two types of surveys this month to help planners better understand the demand for bus and rail service throughout the Dallas/Fort Worth-area.
Stop-to-stop surveys are meant to determine demand. Bus passengers will be given cards when they board and asked to return them when they get off. Rail passengers will be asked at what station they plan to depart. The interview phase will seek more detailed information such as their trips, fares and demographic information.
"The Dallas/Fort Worth region continues to grow, but not uniformly. This survey allow us to pinpoint where transit demand is strongest and direct resources to those areas," said Arash Mirazei, senior program manager for the North Central Texas Council of Governments. "This leads to a better transit system and ultimately a more effective network providing multiple options for people who live, work, visit and go to school in North Texas."
The $1.5 million survey is a cooperative effort funded by the agencies at $900,000 and The North Central Texas Council of Governments at $600,000. Before the project began, the region's transit passenger had not been surveyed since 2008 and the transit system has expanded significantly. The surveys will be conducted in the following phases:
• Late August to late September: Dallas Area Rapid Transit and Trinity Railway Express passengers will be asked questions as part of the supplemental interview surveys.
• Early September: Passengers of Denton County Transportation Authority, including its Connect bus service, UNT shuttle system and A-train, will be asked to participate in stop-to-stop surveys.
• Mid-September to early October: Stop-to-stop surveys will be conducted on the Fort Worth Transportation Authority buses.
• October and November: Interview surveys will be conducted on the T and DCTA vehicles.
The surveys are completely voluntary and answers will be kept confidential. The questions regarding a passenger's starting and locations and destinations will provide details about why people are choosing transit and paint a picture of how the system is being used. The information will allow transit agencies to adequately plan future transportation.
For more information, visit http://www.nctcog.org/survey2014.