Tips every woman should take to her next checkup
Family Features | 9/8/2014, 9:34 a.m.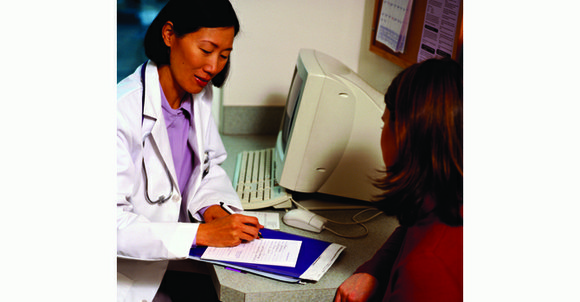 Family Features
For women today, a yearly check-up with your health care provider is an essential part of maintaining your fertility health at every age. The maker of First Response the leading brand of pregnancy tests, has asked their panel of experts to share tips every woman should take to her doctor to maintain optimal fertility health at every age.
Tip No. 1: Understand your ovulation cycle:
Understanding your ovulation cycle is a simple and basic step in maintaining good overall reproductive health, especially for women who are trying to get pregnant.
A recent study conducted by the maker of First Response and researchers from Yale School of Medicine revealed that 40 percent of women were not aware of the timing of ovulation in relation to their period, and 60 percent incorrectly believed that intercourse should be timed after ovulation to maximize chance of conception. To alleviate the guesswork and stress around a woman's cycle, First Response has introduced their new global smartphone app, the First Response Tracker, available for iPhone and Android users. The app not only keeps track of a woman's period and ovulation cycles, but also calculates her most fertile days and, if pregnant, will estimate how far along she is and predict her due date.
Tip No. 2: Your sexual history will impact your fertility future:
Knowing your sexual history and having an open line of communication with your doctor can help improve your ability to conceive.
Dr. Mary Jane Minkin, clinical professor of Obstetrics and Gynecology at Yale University School of Medicine said, "Whether or not you're trying to get pregnant, it is important to know your body and to have a good relationship with your OB/GYN – you should never feel intimidated or embarrassed to talk about your sexual activity, menstrual cycle and health. If you are trying to get pregnant, knowing your history will help your doctor discuss a specific fertility plan, and help you make any lifestyle changes that will best condition your body and overall health for your pregnancy journey."
Tip No. 3: Know the risks before you begin trying:
Be aware of potential risk factors and take action before you and your partner begin trying to get pregnant.
Unless you and your partner are paying for lengthy medical tests and procedures, there is no way to know whether you will struggle to conceive. But before running to your doctor, be aware of a few important factors that may affect your ability to conceive. As Barbara Collura, president/CEO of RESOLVE, the National Infertility Association explains, "The guidelines state that you should seek the advice of a fertility specialist if you are under 35 and have been trying to get pregnant for 12 months or over 35 and have been trying for 6 months, but factors such as being overweight or underweight, tobacco and alcohol use, and prior health issues such as surgeries can all impact your fertility and chances of conception."
Tip No. 4: A healthy combination of good medical, mental and financial health is the cornerstone to a positive family planning experience: