The value of human life: Stop the war on young Black men
MARC H. MORIAL | 9/8/2014, 9:40 a.m.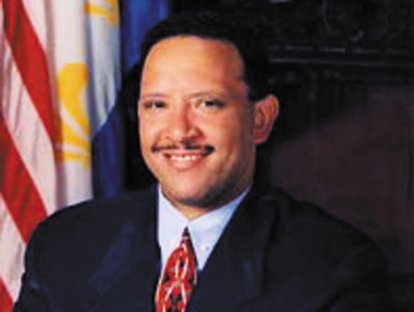 "Never did we think we would be planning a funeral, we were waiting on his first day of school. They robbed us of that." – Lesley McSpadden, mother of Michael Brown
"In too many communities around the country, a gulf of mistrust exists between local residents and law enforcement. In too many communities, too many young men of color are left behind and seen only as objects of fear." – President Barack Obama
By MARC H. MORIAL
(NNPA) – I had originally planned to use this column to denounce the July 17th death of Eric Garner, a 43-year-old, unarmed Black man following the unlawful use of a chokehold by New York City police officers who suspected Garner of selling untaxed cigarettes on a Staten Island street corner.
Garner, an asthmatic who repeatedly yelled, "I can't breathe!" while being wrestled to the ground by at least five officers, died at the scene, leading to calls of police brutality from his family and members of the community. I had planned to point to the death of Garner as the latest in what has become an all-too-frequent occurrence in communities of color across America – the excessive and often fatal use of force by police against young, unarmed Black men.
Then came the Aug. 9 fatal police shooting of 18-year-old Michael Brown in Ferguson, Missouri. Brown, who was unarmed and was preparing for his first year in college, was stopped and then shot by Officer Darren Wilson for the alleged crime of jaywalking, or specifically according to Ferguson Police Chief Thomas Jackson, of "walking down the middle of the street blocking traffic."
I have never witnessed a situation more poorly handled than this one. For almost two weeks following Brown's death, his family, community and outraged citizens across the nation have sought answers and justice from the local authorities, who have been slow to respond and quick to blame the victim, leading to intense demonstrations. Our thoughts and prayers are with Brown's family. Now that the Justice Department and FBI have entered the investigation, we have confidence that justice will ultimately prevail. Attorney General Eric Holder is doing the right thing by conducting a comprehensive parallel investigation and not waiting for local authorities – a refreshing departure from the traditional approach.
But this is not enough.
The tragedies in Ferguson and Staten Island are not isolated incidents. Just four days before Brown's death, on Aug. 5, police shot and killed 22-year-old John Crawford in a Beavercreek, Ohio, Walmart, after responding to a call that a man was wielding a gun in the store. It turns out that Crawford was holding a BB rifle that he had picked up while shopping in the store.
Clearly, racial suspicion and harassment of Black men, especially by law enforcement, has become an often deadly epidemic in many parts of the country. That is why we are urgently calling upon the White House, the Department of Justice and congressional leaders to review and address the ongoing pattern and practice of racial violence and systemic discriminatory treatment by law enforcement in so many of our communities.