The value of human life: Stop the war on young Black men
MARC H. MORIAL | 9/8/2014, 9:40 a.m.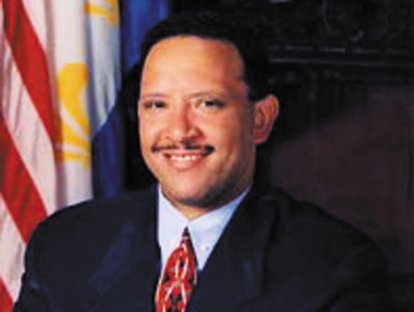 Too often, tactics like the "broken windows" strategy result in the targeting of communities of color for enforcement of minor offenses. Too often, there is a rush by police and the media to portray Black male victims who have been killed by Whites as "thugs" as we saw with Trayvon Martin, Ramarley Graham, Jordan Davis and now with Brown – particularly regarding the Ferguson Police Department's attempt at character assassination by releasing the store video of Brown and attempting to deceptively link it to his killing. Add to that the militarization of police departments and the overuse of tear gas, stun grenades and other tools of war in response to largely peaceful demonstrations, as we have seen in Ferguson, and a toxic relationship between police and the communities they are sworn to protect and serve is all but certain.
Let's be clear. There is no justification for looting, property destruction and otherwise breaking the law in the name of the First Amendment, and the irresponsible actions of an ill-intentioned few do not represent the legitimate grievances of an entire community. The Civil Rights Movement has always been and continues to be one of peaceful – yet effective and strategic – protests and actions that have initiated massive change.
As we look to solutions to ensure that a higher value – a human value – is placed on the lives of our Black men, legal remedies are absolutely needed, but this is essentially a problem of the heart. Until White Americans and police departments begin to see and treat young African American and Latino males with the dignity and deference afforded to their White counterparts, nothing will change. The death of Brown has once again exposed the widespread and dangerous mistrust that exists between law enforcement and too many communities of color in America. For the sake of our nation, our communities and equal justice, we must bridge that divide.
Marc H. Morial, former mayor of New Orleans, is president and CEO of the National Urban League.