Higher ed reforms will hurt students of color
JAZELLE HUNT | 9/12/2014, 11:55 a.m.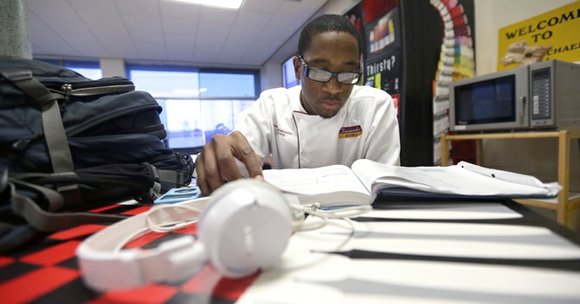 WASHINGTON (NNPA) – Last year, in an effort to improve accountability and return-on-investment in higher education, President Barack Obama unveiled a plan to rate institutions and tie federal funding to those ratings. But at a time when state and federal funding for schools is becoming performance-based, and merit-based student aid is expanding at the expense of need-based aid, Historically Black Colleges and Universities and other minority-serving institutions say the plan puts them at a disadvantage.
The rating system is the Department of Education's College Scorecard, an online tool that provides general information on institutions, and rates them on five metrics: costs, graduation rate, loan default rate, median borrowing and employment. The Scorecard tool is already in operation in the informational stage. By next year, it will issue ratings based on these metrics and by 2018, federal aid will rely on these ratings.
"The federal government provides over $150 billion each year in student financial aid, while states collectively invest over $70 billion in public colleges and universities. Almost all of these resources are allocated among colleges based on the number of students who enroll, not the number who earn degrees or what they learn," stated a White House fact sheet on the rating proposal. "Students can continue to choose whichever college they want, but taxpayer dollars will be steered toward high-performing colleges that provide the best value."
On Sept. 2, the University of California-Los Angeles Civil Rights Project convened educators and advocates for a forum featuring research on the shortcomings and possible unintended consequences of the proposed system. While the concept of accountability is widely welcomed in the higher education community, many have concerns about whether this rating system is fair.
"In this era of accountability and outcomes-based funding, MSIs are deeply vulnerable – because of their financial situations … and also due to the risk that they take in enrolling many of the students that other institutions don't enroll," said one researcher, Marybeth Gasman, professor of higher education at the University of Pennsylvania. "And these risks result in uneven outcomes for MSIs."
The system is another step in a national trend toward performance-based funding, in which student GPAs and completion/graduation rates determine aid. But HBCUs, predominantly Black institutions and other minority serving institutions attract and accept more low-income, first-generation and underprepared students than do better-resourced schools.
"We take students with many challenges and we graduate them, whereas other well-financed institutions with higher admissions standards cherry-pick off the top and get the top students. I submit that Dillard can probably graduate 95 percent of those students as well," said researcher Willie Kirkland, professor and director of Institutional Research and Effectiveness at Dillard University in New Orleans. "If we were more properly resourced, we could overcome some of the challenges we face with financial aid. But I would challenge those institutions who graduate 99 percent, to take Dillard students and graduate the same percentage we graduate."
Another rating system feature that has raised eyebrows is the student default rate metric. With this, schools will be rated on the percentage of students with certain federal loans who default within the first three years of the repayment period.