Larkin joins Black Press national marketing team
9/15/2014, 9:29 a.m.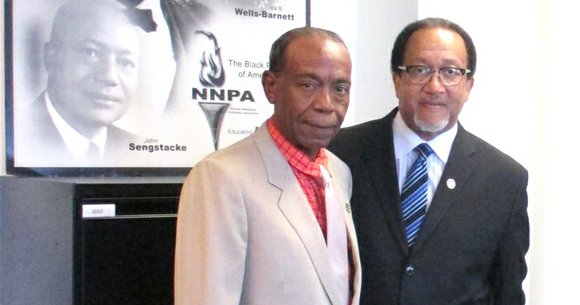 Washington, D.C. (NNPA) – Steven Larkin, a seasoned national advertising sales leader, has been contracted as the national advertising sales representative with the National Newspaper Publishers Association; a national membership of over 200 African American newspapers that reaches over 20.1 million readers per week.
Larkin started on Sept.1. Based in Los Angeles, he will enhance the national sales team.
He is distinguished by his track record delivering numerous national advertising accounts to NNPA member print publications via The Larkin Group. As an innovator, he has positioned and sold print and digital ad space to national advertisers for over two decades.
"NNPA Media Services is the advertising based sales and marketing arm of the NNPA and Steven Larkin is uniquely equipped to market our member publications, including digital partnerships to meet advertisers' needs. His hands-on experience developing breakthrough advertising solutions for Merck Pharmaceuticals, The National American Red Cross, NAACP and Con Edison will make him an instant asset to our members," Chavis said.
"I am excited to officially work with the NNPA, as it is at the forefront of the African American media industry. I look forward to bringing new, exciting opportunities to national advertisers," Larkin said.
Larkin resides in Los Angeles, California. He attended South Carolina State University, Orangeburg, South Carolina.
For more information, contact Steven Larkin at 202-834-8375.