Blacks and jury duty
The Dallas Examiner | 9/22/2014, 9:42 a.m.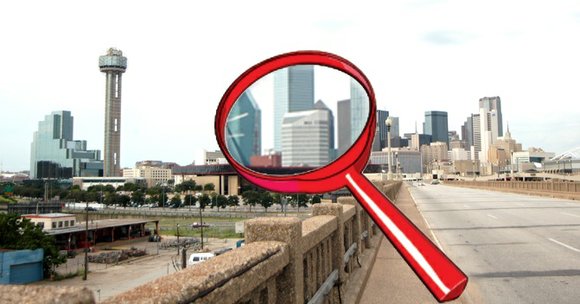 The Dallas Examiner
Thursday night Friendship-West Community Baptist Church hosted a town hall meeting with Dallas County District Attorney Craig Watkins, Police Chief David Brown and Dallas County Sheriff Lupe Valdez. This was the second of a series of town hall meetings initiated by the DA's office.
Emotions were high – people who had loved ones killed by police and have not had closure to their deaths because primarily of unanswered questions from the district attorney's office vented their frustrations. Unlike the first town hall meeting, Watkins and Brown had staff from their respective departments present at the meeting to obtain specific information from people with questions so that their questions could be answered later.
One concern was of the disciplinary action taken after a police officer shoots and kills a citizen – such as being indicted, a formal charge for a serious crime. The grand jury decides who is indicted and who is not indicted.
Watkins stressed to the audience that his office does not decide who serves on the grand jury. It is not his grand jury. Judges appoint people to serve on grand juries. One person said she has served on three grand juries and people of color need to serve on these juries. She encouraged people to get to know the judges and let them know they are available to serve. The grand jury is a commitment of two or three days a week for four months.

The representation of Blacks on grand juries is low. This is due in part to the fact that Blacks shy away from the jury process – grand jury or regular jury. Excuses are made why they are not able to serve. It is understandable that some may have jobs where they cannot afford to take a day or a few days off from work because of finances – or a day from caring for family and cannot afford to pay a sitter. However, there are others who choose not to serve, but could. Consequently, many defendants are not judged by a true jury of their peers.
African Americans historically have been excluded from serving on juries. In 2010, Bryan Stevenson, the executive director of the Equal Justice Initiative, which offers legal representation to indigent defendants and prison inmates, commissioned a study of eight Southern states. The study found areas in each state where Black jurors were far more likely to be struck from jury panels than Whites. The states included Tennessee, Arkansas, Louisiana, Mississippi, Alabama, Georgia, Florida and South Carolina. The study found that widespread racial discrimination persists in jury selection, particularly in criminal trials, even though the United States criminal justice system guarantees a jury of one's peers.

Though Texas was not listed, there are documented incidents of racial discrimination in jury selection in Dallas County within recent years. There are also some African Americans who have taken part in the jury selection process that have noted themselves or other Blacks being dismissed from serving with little or no explanation given.