Companies 'steal' billions from low-income workers
9/22/2014, 9:22 a.m.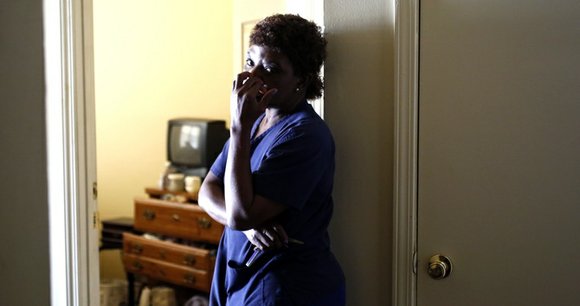 WASHINGTON (NNPA) – Employers pickpocket billions of dollars from low-wage workers, a crime that disproportionately hurts Blacks and often goes underreported, according to a recent report by the Economic Policy Institute.
Researchers at EPI, a Washington, D.C.-based think tank focused on economic issues that affect low- and middle-income families, said that employers steal wages from their workers by paying sub-minimum wages, failing to pay for overtime, writing bad payroll checks and cheating workers out of their tips.
"When a worker earns only a minimum wage ($290 for a 40-hour week), shaving a mere half hour a day from the paycheck means a loss of more than $1,400 a year, including overtime premiums," the report stated. "That could be nearly 10 percent of a minimum-wage employee's annual earnings – the difference between paying the rent and utilities or risking eviction and the loss of gas, water, or electric service."
Blacks account for 11 percent of the total work force, but more than 14 percent of the low-wage workforce, according to EPI. In Southern states, including Georgia and Louisiana, Blacks account for more than 40 percent of the low-wage workforce; in Washington, D.C., Blacks hold more than half of all low-paying jobs. This worker status leaves Blacks vulnerable to wage theft at higher rates than their White counterparts who occupy low-wage jobs at lower rates compared to their share of the total workforce.
The study reported that two-thirds of low-wage workers deal with at least one pay-related violation in any given week.
It can start with a boss telling shift workers to wait on standby just in case they're needed or asking them to work through a 10-minute break. Workers living hand-to-mouth and marginalized by society feel obligated to comply with these practices that are often illegal.
A worker that earns $17,616 annually may lose $2,634 due to wage theft.
Kentucky labor laws require that workers get a paid 10-minute break for every four hours of work. A McDonald's in Berea, Kentucky, violated the 10-minute break regulation and was forced to return $29,000 to 203 employees, the EPI report said.
In 2013, when all robberies in the Bluegrass State added up to $2.5 million, employers returned $4.4 million in stolen wages to employees, a criminal trend that ripples across the nation, according to the EPI report.
An investigation into the treatment of front-line workers in New York, Chicago and Los Angeles found that victims of wage theft lost $3 billion. EPI researchers used that figure to estimate that wage theft cost workers across the nation $50 billion, annually.
The FBI's Uniform Crime Reports 2012 data showed that "All of the robberies, burglaries, larcenies, and motor vehicle thefts in the nation cost their victims less than $14 billion."
Front-line workers are often the first point of contact between a company and the customer.
According to another recent EPI report on restaurant workers, "Blacks are disproportionately likely to be cashiers/counter attendants, the lowest-paid occupation in the industry."
Blacks account for 27.1 percent restaurant workers living in poverty compared to Whites who make up less than 14 percent of restaurant workers who share the same fate.